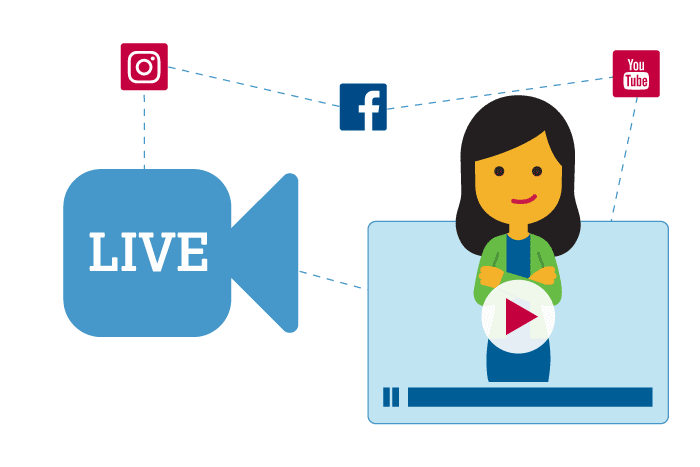 The popularity of live video is exploding. More than 8 billion people watch Facebook live videos every day, and that doesn't include live videos on YouTube, Twitter, or Instagram.
While celebrities and individuals account for a lot of live video traffic, businesses are also jumping on the live video bandwagon. Not only is live video a great way to reach customers and personalize a business brand, live video gives businesses a low-cost way to increase engagement with their target audience. According to Facebook, users spend triple the amount of time watching live videos compared to prerecorded, and comment 10 times more.
Here's how to make live video work for your business.