Experience a Full-Service Digital Marketing Agency
Capitalizing on 15+ years of experience in digital marketing through services such as web design, Internet marketing and brand / identity development, Web Solutions has the creative building blocks you need to support all of your organization's marketing efforts.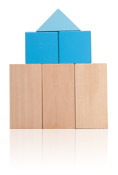 An in-house team of professionals
A culture of creativity and problem solving
A commitment to quality work and results
A responsive account management team
A powerful and flexible web platform
Programs that fit your needs and budget
An award-winning body of work
Web Solutions stands ready to support your marketing needs with an in-house team of programmers, SEO specialists, copywriters, and design professionals.
Together, we can support your organization with creative and smart marketing efforts built upon sound strategy, actionable goals and deliberate execution of a multidisciplinary plan for success.
Interested in collaborating with Web Solutions?