Your digital strategy is the first step toward connecting with your target market.
Online marketing is more than getting your message seen – it's about understanding your audience, setting goals, establishing a digital strategy, and measuring success.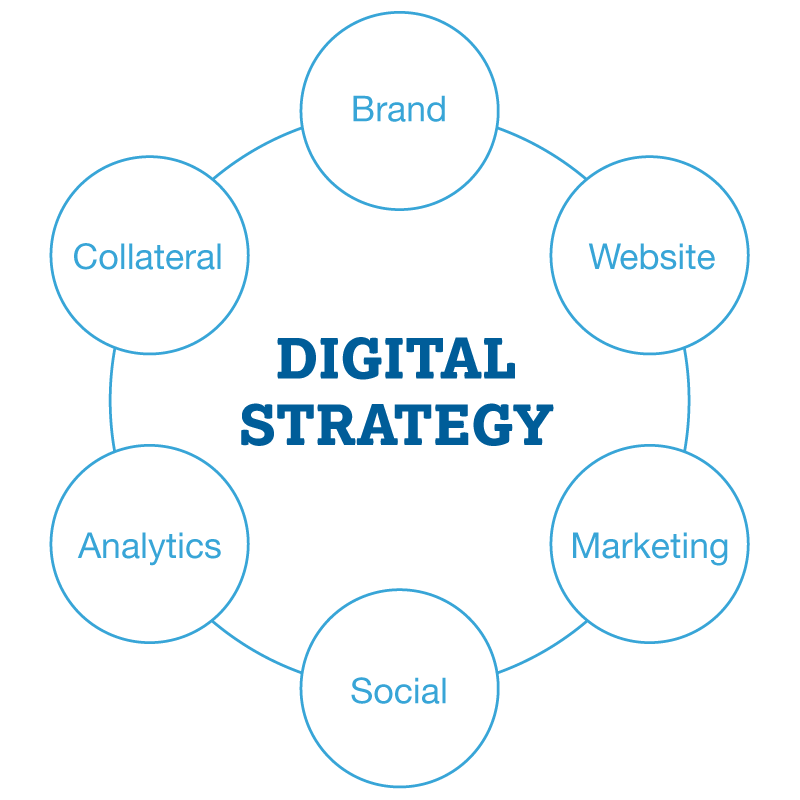 Finding the right mix of channels and tools is key to finding your customers. Rather than putting effort into everything that's out there, our team will help you build a strategy that targets the people looking for your products and services.
Measurable goals
Effective marketing channels
Budget guidelines and trajectories
Analytics and performance metrics
Ongoing execution and monitoring
Planning a program across the right digital marketing outlets helps you optimize your resources. Digital marketing can be the most effective way to reach your prospects, engage their interests, and turn them into lasting customers.
Looking for specific tools and expertise? Our team can help you with:
Organic and paid search
Social media
Email marketing
Inbound marketing
Analytics