Stand out in the inbox with effective email marketing strategies.
Email marketing is one of the easiest ways to communicate your message on a large scale.
With email marketing, your company's message is being delivered directly to your customer. The key to successful campaigns is standing out in the inbox, encouraging your customer to read your message, and prompting them to take action.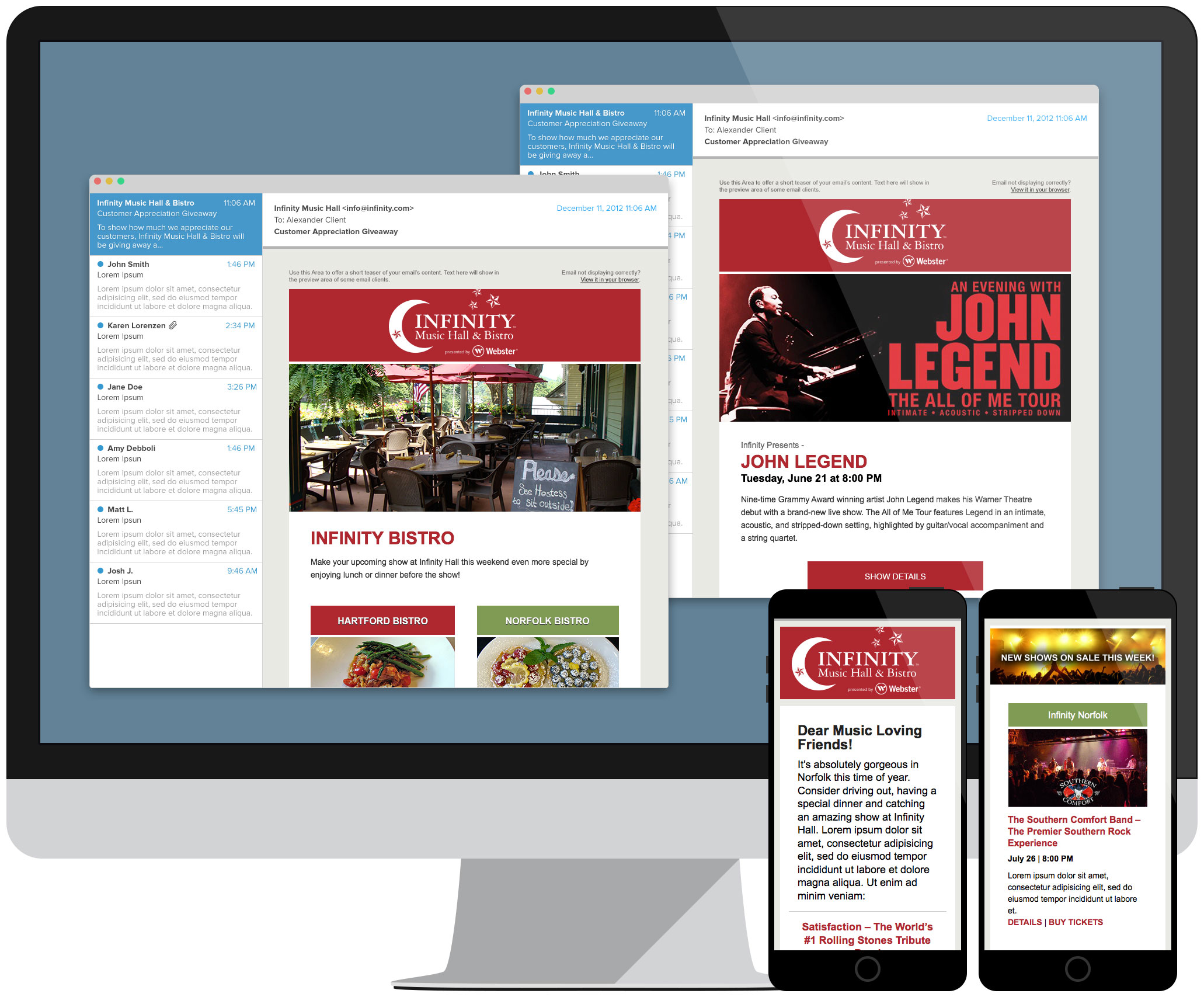 We can help you develop effective email marketing campaigns through:
Company-branded, mobile-friendly templates
Editorial calendars
List segmentation
Marketing automation
Copywriting support
A/B testing
Email analytics
Email continues to be an important ingredient in building an integrated digital marketing campaign – and with the right mix of content and publication strategy, it can have the highest return on investment.
By crafting captivating messages with actionable steps, you're more likely to reach customers, form a relationship, and ensure your marketing efforts are being acknowledged and appreciated.