Search marketing helps your audience find you at the click of a button.
Increase your visibility and attract visitors with SEO and PPC advertising.
Search marketing is the process of improving your visibility on search engines for a given set of valued keywords or "keyword assets," as we like to call them. Our approach is to utilize a variety of creative resources in an ongoing effort to broaden your reach and draw in visitors. The long-term benefits can lead to meaningful gains for your organization.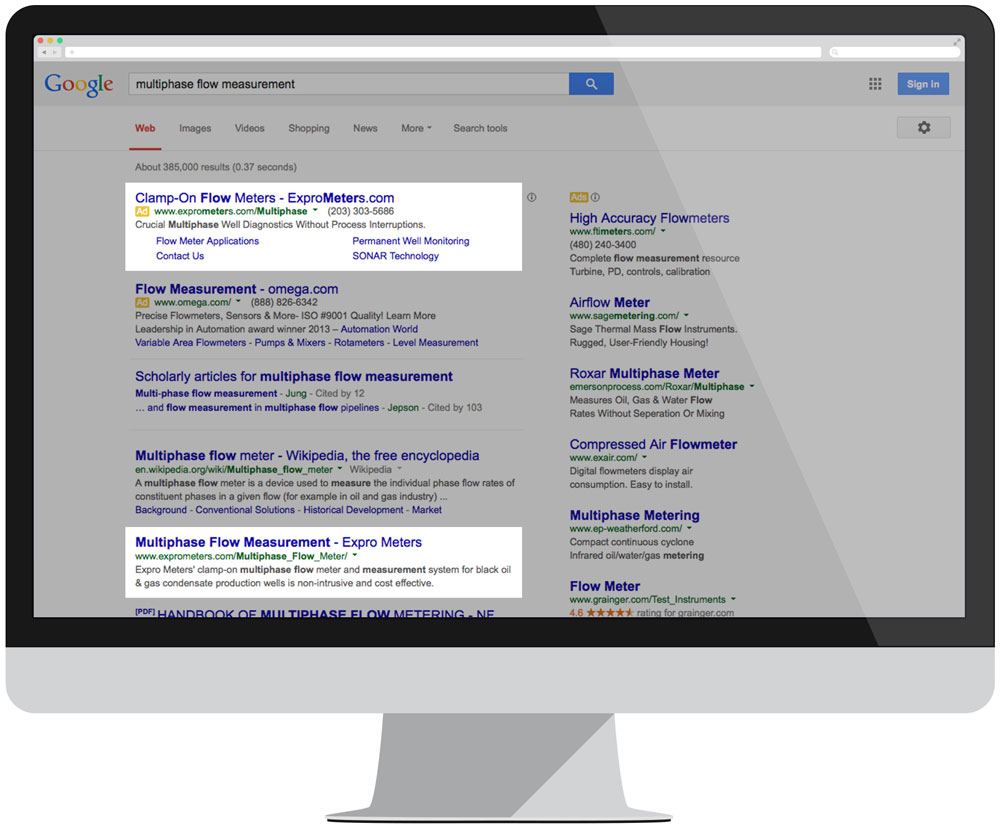 Search Engine Optimization (SEO)
Analysis of your organization, target markets, and the competitive landscape
Keyword research, selection, and implementation
Best practice, on-page optimization and related content development
Strategic link building opportunities
Tracking, measurement, and SEO refinement
Pay-Per-Click (PPC) Advertising
Pay Per Click (PPC) advertising can offer immediate visibility and results for any marketing initiative. With real-time control to refine and revise ads bolstered by powerful analytics to track your efforts, paid search advertising can open new doors for smart marketing.
Research, planning, and campaign setup
Keyword analysis with geographic qualifiers and long-tail keywords
Ad writing, design, and testing
Budget guidelines and oversight
Campaign review and revision of strategy
Comparison shopping engine listings

Our digital marketing team knows the value of tactical search marketing and has the skills to create a plan that works. By developing an approach that focuses on valuable leads and conversions, we can help you create and manage a search strategy that gets you found by the right customers.