FreshBev
This New Haven-based "juice crew" has found national success with their lines of raw cocktail mixers and cleansing juices.
Case Study:
Services:
Accolades:
CADC Gold: Website Design
American Graphic Design Award: Website Design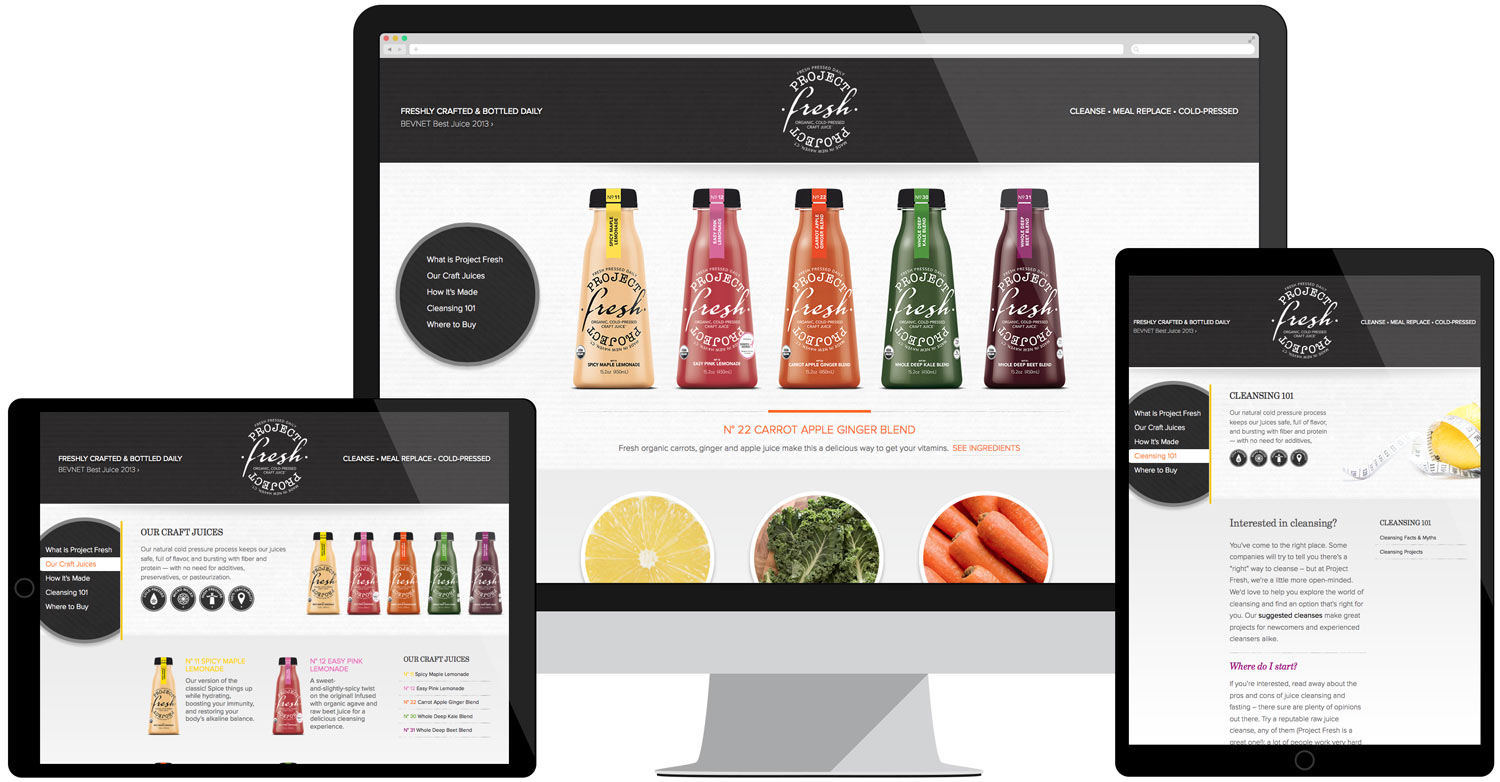 The Challenge
After years of success with their line of RIPE® cocktail mixers, New Haven-based FreshBev LLC knew it was time to branch out. Cold-pressed juices are a hot trend among health enthusiasts, and one that FreshBev could improve upon: their own offering boasts only traceable, organic, micro-milled ingredients. But as a new product, Project Fresh would need to stand out from the crowd of juice-cleanse competitors and establish their own high-end brand and web presence.
Our Solutions
Design:
Our designers were given a preliminary logo and packaging design and tasked with developing a brand-focused site that would appeal to a sophisticated, health-conscious clientele. Drawing inspiration from the juices' natural colors, we utilized energetic hues and vibrant imagery to tell the story of the juice line. Each page was custom-designed to highlight ingredients, meal plans, and the unique Project Fresh process.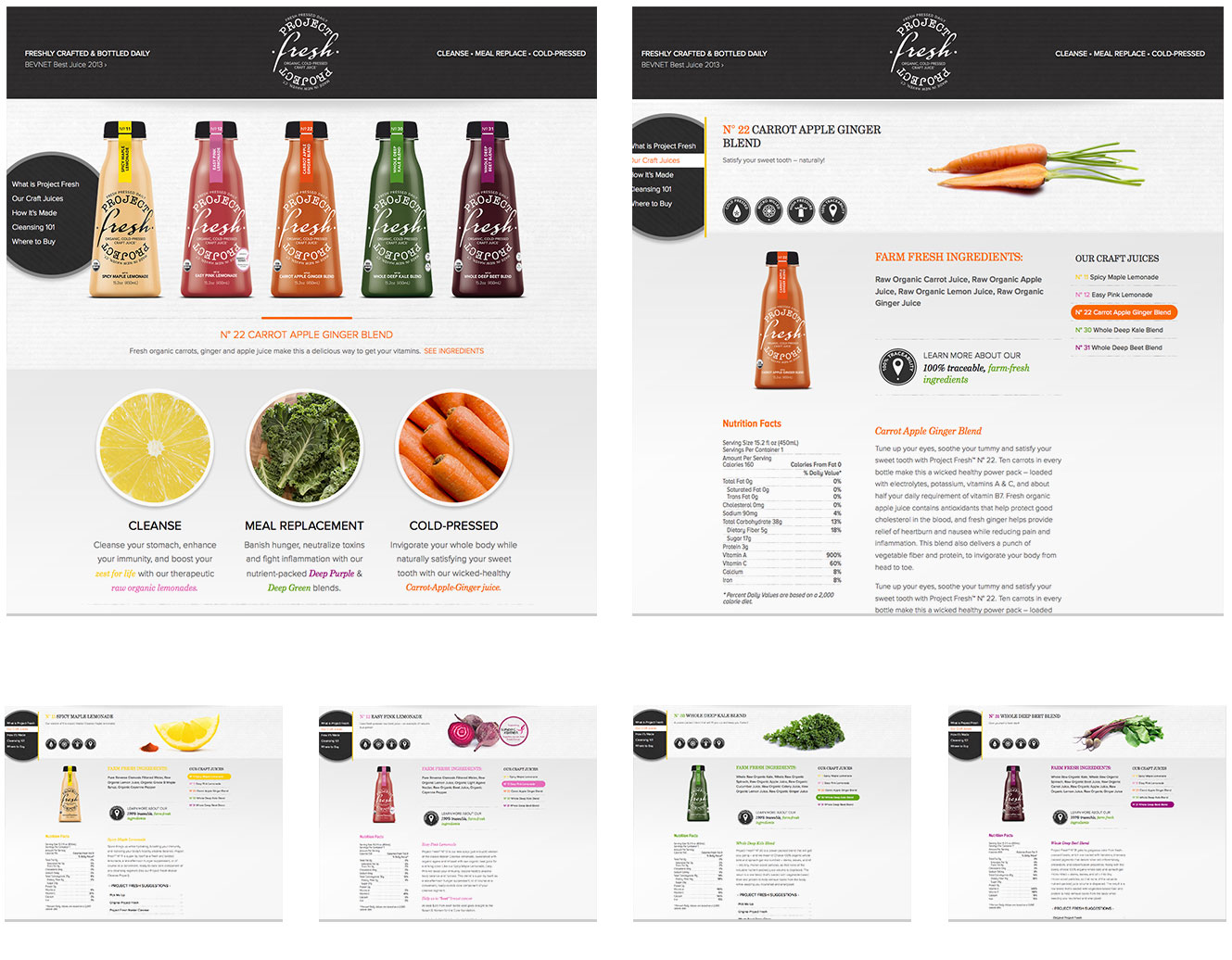 Messaging:
Our copywriters worked to engage and captivate prospective customers with callouts and headings that would be remembered at the grocery store. Our team also researched cleansing topics, identified what would be important to target audiences, and wrote compelling, insightful content that effectively introduces Project Fresh while offering a lesson in Cleansing 101.

The Results
The Project Fresh product line was launched with a fast-paced plan for distribution. With the craft juices now on shelves throughout North Atlantic Whole Food Markets and related health food stores, Project Fresh is armed with a captivating online presence to promote their powerful brand. Since the site's launch in October 2013, record numbers of page views per session (4), and site duration time (2.75 minutes) have been documented. And in addition to winning consumers' hearts, Project Fresh also took home the 2014 Gold Award for website design from the Connecticut Art Directors Club.
Web Solutions went above and beyond in the design and development of our new website, and we are extremely happy with the overall outcome.