11 Dos & Don'ts

for Digital Marketing in 2018

posted on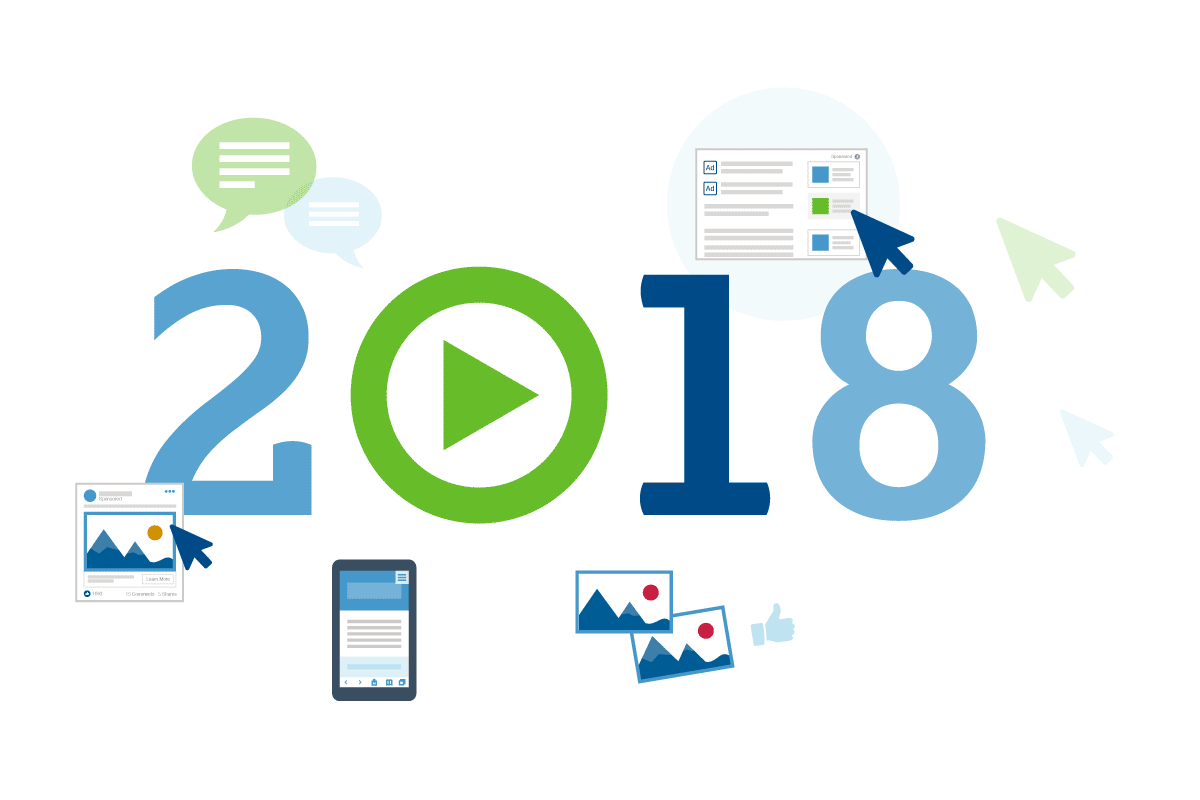 Digital marketing has evolved significantly since its birth more than two decades ago, and what worked a few years back might not work anymore. The new year is the perfect time to assess your digital marketing efforts, and make sure you're using the most up to date methods to get the best results possible. Here are a few key dos and don'ts for digital marketing in 2018.
Do create a strong company blog that delivers real value for your customers. Use keyword research, comments on social media, interviews with customer-facing employees, and customer surveys to find the questions your customers want answered, then use your blog to answer them.
Don't be so focused on the volume of blog posts that you sacrifice quality. Neither Google nor your customers are counting how many blog posts you have—they are both looking for content that is informative, engaging, and offers real value. Focus on creating and delivering high-quality blog content and you'll see the rewards.
Do make sure your website offers an excellent user experience for mobile users. Mobile use continues to grow—93% of internet users browse websites using a mobile device, and are expecting a user experience (UX) that reflects a mobile-first mindset. Make sure your website delivers one.
Don't ignore Facebook for B2B marketing. LinkedIn is still the preferred social media platform for lead generation, but Facebook's increasingly advanced targeting options are making it more popular with B2B marketers as well. Increase your organization's social visibility with a strong, engaging Facebook Business page.
Do focus on customer experience. The first step is knowing your customer and understanding their pain points and how you can help them. The second step—one that should be woven inextricably into all your marketing efforts—is to do everything with your customers in mind and look at everything from your customers' point of view.
Do integrate personalization into the entire buyer's journey. Personalization is a growing trend—and not just those "Hello, firstname" email subject lines. Making the extra effort to gather information about your customers will enable you to target your marketing efforts toward a specific audience with a specific need or interest, increasing your chances of making a connection and a sale.
Do add more video to your marketing mix. Video is hugely popular with consumers, and that makes it hugely popular with marketers—87% of online marketers use video content to reach their audience, and companies that use video marketing see 49% faster revenue growth than those that don't.
Don't downplay the importance of live video. Recorded video is still a powerful way to get your audience's attention, but the demand for live video is growing ever stronger. The popularity of live video among internet and mobile audiences grew 80% from 2015 to 2016, and as of November 2016, 36% of internet users watch live video. According to Facebook, users spend three times more time watching live video than prerecorded, and comment 10 times more.
Do use digital advertising to supplement organic search. Spending on digital advertising surpassed TV in 2016, and is still on the rise. Whether it's PPC, display ads or social media advertising, digital advertising is a great way to build brand awareness and reach your target audience.
Don't ignore email. It's not the hip new kid on the marketing block, but it still delivers the best bang for your marketing buck. In the Email Marketing Industry Census 2017, email was found to deliver the best return on investment (ROI) of any marketing channel, with 73% of email marketers saying email ROI was 'excellent' or 'good.' Focus on creating engaging email campaigns with a clear goal for your business and a compelling value proposition for your customers.
Do optimize for local and voice search. Online search is no longer limited to entering text into a search engine. People are increasingly using voice search to ask a virtual assistant like Siri, Alexa, or Cortana a question in plain language, so be sure your website is optimized for voice search with relevant longtail keywords and phrases. With more and more people using mobile devices to search for local businesses "near me," local search optimization is also crucial. Be sure to claim your business, make sure you're included in local business listings, and add localized content to your site.
---