Digital Marketing Trends for 2015
Posted on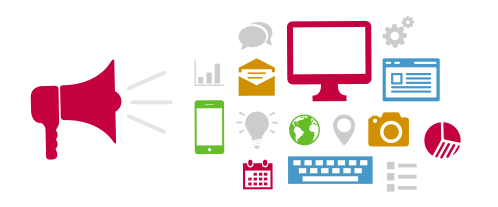 In order to anticipate the next big thing, marketers and brands alike need to embrace this year's most powerful digital trends. From technological advancements to changing consumer behaviors, there's a lot to consider when developing your 2015 marketing strategy. Start the year off strong with digital marketing tactics that will keep your business ahead of the curve.
Mobile Search Will Outshine Desktop Search
As mobile use continues to rise, the majority of organic traffic in 2015 is destined to come from smart phones and tablets. Microsoft Dynamics suggests that mobile search will generate 27.8 billion more queries than desktop search by 2016.
Advertisers worldwide are realizing the infiltration of mobile search and its impact on consumers. In response, marketers plan to spend more than $64 billion on mobile ads in 2015. That's 60% more than they spent in 2014, says Search Engine Watch.
By utilizing sound mobile ad strategies like phone number extensions and bid strategies that ensure an optimal level of impressions, your website will be in a better position to gain quality traffic. Overall, a mobile-friendly website will also ensure better organic rankings in mobile searches and result in better conversion rates.
User Intent Will Determine Content Marketing Success
2015 will see a continued focus on content marketing: creating interesting and informative content that positions your company as an expert in your field. Search engines are becoming more adept at understanding the intent behind online searches (i.e., whether a user is researching a topic or looking for a particular product/service) – and so should your business.
Consumers tend to use long-tail keywords (three or more words) to search for a specific topic, product, or service. Long-tail keywords often result in higher quality traffic, but it is still important to remember that you should always write for the user, not the search engine. In other words, focus less on the exact keyword phrases in your content, and more on offering helpful information related to your major keywords. Ideally, your website should include content for research- and service-related searches – this will help capture visitors at different stages of the buying cycle.
Email List Segmentation Will Become the Norm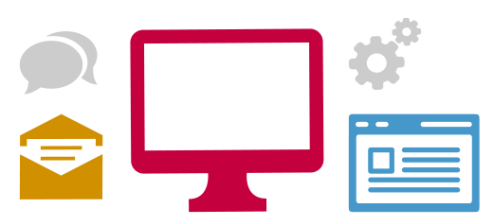 Reaching your customers through email marketing can help you stay in front of prospective buyers. In order to improve conversions, it's increasingly important to segment – or create smaller lists within – your email pool. Segmenting allows you to tailor content to recipients' interests and needs, which creates a level of personalization that can achieve far greater results. The three main types of segments are geographic, behavioral, and purchasing power – but you can certainly segment your lists in the way most suitable for your specific goals.
With segments in place, you'll want to create customized email content that's relevant to the needs of each list. Every email you send should satisfy the checklist below:
Offers a compelling subject line that entices the recipient to hit "Open"
Provides information relevant to the specific segment
Focuses on one central idea
Includes a clear call-to-action directing the reader to take action
Boasts high-quality images
Utilizes a responsive template for viewing on both desktop and mobile devices
More Organizations Will Utilize Marketing Automation
Hand-in-hand with email segmentation is marketing automation, which offers the ability to combine all of your marketing initiatives including CRM, content strategy, lead scoring, and analytics to deliver relevant and timely content to prospects.
The automated process starts when a user interacts with your digital content such as clicking on a link in an email or completing a form on your website. Prospects can then be scored and segmented so that they receive relevant content based on their interests, behavior or stage in the buying cycle. As your prospects continue to interact with your content, your marketing campaigns will become more effective at nurturing your leads into customers.
Video Content Will Become More Prevalent
Strong, engaging video content may be this year's most powerful communication tool. Video engages and entertains the audience, while educating them about a brand or product in an easy-to-absorb way. In the past, brands have used video periodically as a way to boost web engagement, but few have spent the time investing in video as a strategic approach to marketing and sales.
Video ads are slated to gain much-needed attention on mobile devices in 2015. Just as mobile advertisements will rise, using video as a way to make these ads more engaging will take center stage. Specifically on social, video ads must be quick and seamless in order to grab the user's attention without completely disturbing the mobile-browsing experience.
And here's some good news – video content is highly measurable, and according to Vidyard, more than 70% of marketing professionals report that video converts better than any other medium. With a wealth of video engagement data – from the number of views to how well the video increases conversions at key points in the sales pipeline – you can fuel future campaigns with known ROI.
---
This year offers businesses more ways to engage their audience, create more targeted campaigns, and measure success for continued improvement. Our team is here to help you meet your 2015 goals and offer strategy to put you ahead of the curve for all of your digital marketing objectives.
---