Does Your Logo Need a Refresh?
Posted on
If you're in the process of redesigning your company's website or marketing materials, now is the perfect time to review your logo, too. A good logo is timeless, but even the most iconic brands need some tweaking over the years.
So how do you know if it's time for a logo refresh? Consider whether any of these factors applies to your logo:
Its design is overly complicated. Too much detail, too many colors, or multiple competing elements mean your logo doesn't print well on a business card or render clearly on the web.
It's confusing. You can't please everyone… but more often than not your clients and colleagues fail to interpret your logo or make the connection to your industry.
It looks outdated. Yes, we're looking at you, 1990s-style gradients, swooshes, and heavy shadowing. If your logo was designed on trends its age may be showing.
There are multiple versions in use. The logo on your website doesn't match the logo on your letterhead or signage – weakening your brand.
You don't have a high-resolution version of it. There's only so far you can go with a small .gif, .jpeg, .bmp, or MS Word version of your logo.
If your logo fits in one or more of these categories, you already know it isn't maximizing its branding effectiveness. The good news is that a full redesign from scratch may not be necessary. Instead, your existing logo can be strengthened with a logo refresh.
What is a logo refresh?
A logo refresh addresses and eliminates the weaker elements of your logo, while building on its stronger and more recognizable elements. Unlike a complete redesign, you don't lose your brand equity with a logo refresh.
Logo refreshes usually include at least one of the following treatments:
Simplifying shapes and icons
Choosing a typeface that better represents you
Removing abbreviations like Inc. or LLC
Removing bevels, shadows, outlines, and gradients
Adjusting and consolidating colors
Changing the size, layout, or proportions of elements in the logo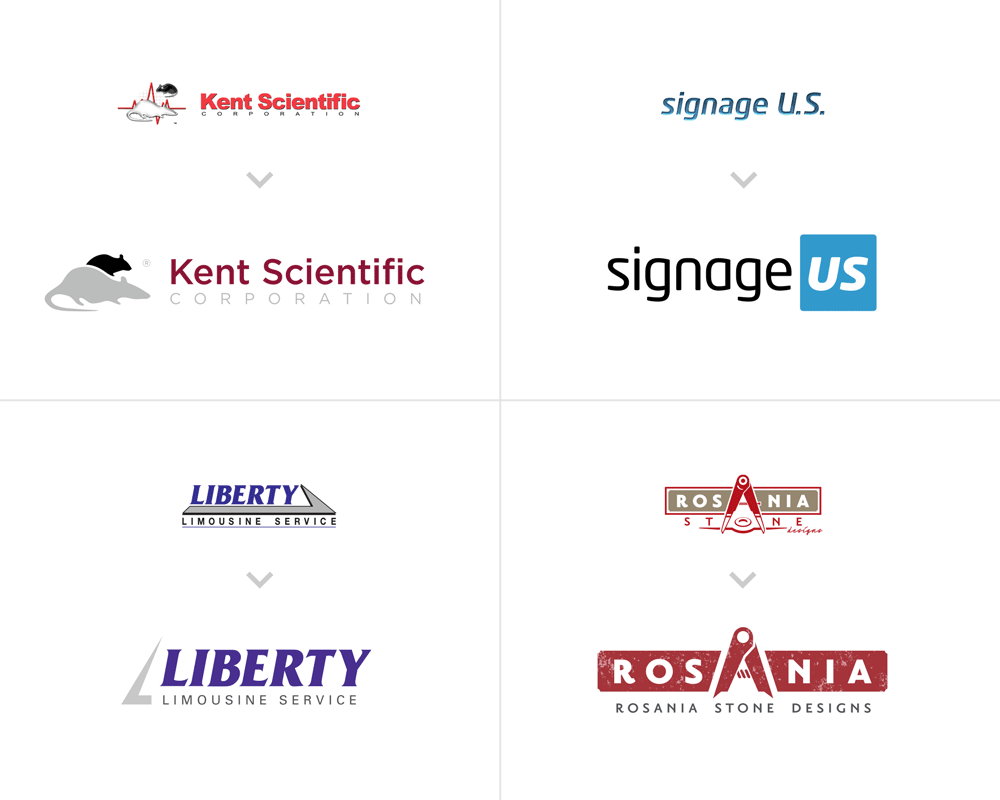 So is your logo ready for an update? As with any strategic or creative project, we'll look at your existing identity, brand elements, website, print collateral, and other marketing materials to truly understand your company value points and what makes you stand out from the competition. The end result will be a logo with a refreshed look and feel, but that stays true to what makes you great.
---
---