Dress for Success: Reinforcing Brand Through Design
Posted on by WebSolutions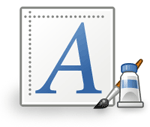 Your website is likely to be the public's first experience with your brand so it is important that you seize the opportunity to deliver on your brand promise – making sure that what they see, what they read, and what they feel is consistent with your overall brand.
When designing a website, the following elements will ensure appreciation for both its form and its function.
Setting the Stage
Guide the User
Through effective use of position, color, contrast, size and design elements, you can actually lead the user around each page and get them to read exactly what you want them to.
Space
Filling every inch of your site with images or content only creates clutter and confusion. By making effective use of white space in design, you can create a sense of sophistication, while line spacing and padding (the space between text and images) make the content easier to read and follow.
Be Clear
Site visitors shouldn't need a compass to navigate the site. Make sure the menu system is clear and simple. Organize the pages into easy to understand categories/menu items. Make sure the visitor knows where he or she is on the site at all times through design elements like visual feedback and breadcrumb trails.
Typography
You may not realize it, but your font choice greatly affects the visitor's ability to read a site and what they deem to be important. For content within graphics, choose fonts that compliment the graphic subject. For site text, utilize web fonts that everyone can see so that the content is easy to read.
Alignment
When it comes to alignment, be consistent. Don't center a title under left-justified text or you de-emphasize the title. Keep in mind that full-justified text creates gaps that can make it harder to read.
White Space
Though it is clearly empty space, white space is not wasted space. It is used to give focus to something else on the page. If every inch of the page has something on it, the reader doesn't know where to look.
Work It
The last and most important thing to remember is that your site should work for you. Yes, it's wonderful to have a beautiful site with cool graphics, but if you are not using the site as a tool to drive business, capture information, provide value to your customers, and generate revenue for your organization, all the pretty pictures in the world won't make it worth your while.
Take Action
Stop wondering if your site is doing all it can. Give us a call and we will help you evaluate your site from every perspective, showing you ways to improve your appearance and your bottom line.
---
---