Making Search Engines Work for You with SEO
Posted on by WebSolutions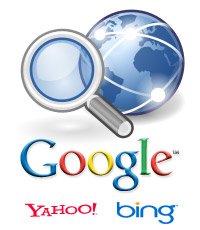 Thanks to the continuous improvements in how search results are organized and displayed, SEO has leveled the online marketing playing field, giving small to medium-sized businesses the ability to compete for and capture audiences that were previously the sole domain of large corporations.
Strategy and Planning
SEO requires a mix of services that work to make your site not only rank high in search results, but also to keep visitors on your site so they don't go "back" to the search engine for an alternate solution.
Before taking action to optimize a site, gaining an understanding of the organization's marketing objectives is imperative in order to get a clear picture of what the goals are and which products /services will play the biggest role in achieving them. With that knowledge, a clearly defined action plan is developed that takes into account opportunities for improvements to the site's content, keywords, structure and usability.
Research
What people are searching for is a critical step to improving search rankings. Researching which words have the ability to become keyword assets for an organization can take multiple directions.
Reviewing site statistical logs and / or previous paid campaigns can provide insight into what past visitors were searching for when they came to the site. There are also a variety of tools that support the SEO specialist's ability to analyze the competitiveness of keywords and rankings.
This multifaceted research supports the creation of a catalog of appropriate terminology that helps bolster targeted rankings, identify geographic opportunities (regional/national) in the market and ferret out the most desirable keywords that can be turned into true assets for the organization.
Execution
Once strategy and research are complete, work can begin on the action plan site wide. This action plan can include improvements to the site architecture, navigation, branding, intersite links, alternative text, title text and inbound links that are the cornerstone of successful search engine optimization. These improvements may take the form of enhanced technology, graphic redesign and copy writing. The goals and the keyword assets identified for the site are woven into each site enhancement made, to ensure that the execution of the SEO action plan is comprehensive and reflective of the organization's overarching goals for visibility.
In addition to the steps of the action plan that focus on site redevelopment, comprehensive optimization will include measures that create or foster public relations for the organization via the web, bringing positive exposure through alternate channels online.
Analytics & Benchmarking
SEO requires a watchful eye to ensure that rankings are consistently maintained and improved. As an action plan is executed, continuous monitoring allows for the accurate analysis of traffic patterns and movement in rankings. This monitoring provides a better understanding of visitor experience: where people enter and exit the site; duration of time on the site; if any actions were taken that can be tracked; and if any "friction points" with the site can be identified.
Analysis of this critical SEO data and visitor experience helps identify areas for subsequent improvement—mitigating friction points and maintaining an emphasis on the keyword assets that are of the most value to the organization. A truly successful action plan continues to grow and change as a result of this analysis and benchmarking.
Are you ready to get noticed?
When you're ready to get your best assets working for you, give us a call and we'll show you how SEO can be a powerful complement to your overall marketing strategy.
---
---