Mobile Websites Provide a Competitive Edge
Posted on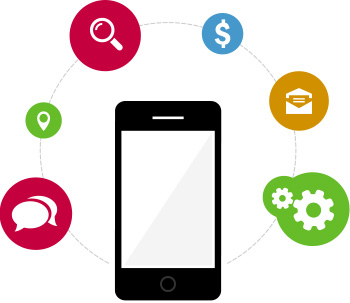 Most of us browse the internet on our phones at some point during the day. In fact, about 28% of all web browsing is happening on smartphones. And while most mobile interaction happens for consumer-focused brands and companies, mobile-friendly websites also have a competitive advantage in the business sphere – with 72% of professionals researching business products and services via mobile.
Mobile design has a competitive edge
Having a mobile-friendly website is a competitive advantage. It helps your customers use your website more easily when and where it is convenient for them, and sends the message that customer satisfaction, industry leadership, and usability are chief concerns for your business.
And this reputation is important. Most mobile-viewers are further along in the decision making process. They're not just browsing; they're looking to buy and connect.
The theory of mobile optimization
---
---