Show and Tell: Illustrating Your Story with Web Video
Posted on by WebSolutions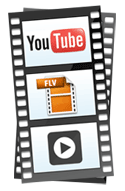 Online video can be an impactful way to demonstrate products, tell your company's story, and recruit new employees. If you decide to take it on, you must commit to its proper execution, keeping in mind that it is just another communications vehicle and should support your overall marketing strategy.
Fail to do so, and at best you confuse your customer base about what your company's message is or, at worst, you go way off script and find more infamy than fame on the web.
Setting the Stage
Tell a story
Whether for marketing or recruiting purposes, it's important to keep the viewer engaged.
Keep it real
The online community values honesty and companies who have been caught pretending to be independent voices to push their own message have paid a heavy toll. Be honest about who you are, flaws and all, and you'll gain more respect online.
Make it quick
The web is all about getting information quickly, so videos should run from 30 seconds to a few minutes at most. If you have a long story to tell, break it up into a series of videos.
Be secure
Regardless of the strength of your brand, not everyone is going to love your video. Accept it as a challenge and remember that they should not be standalone pieces but rather part of a bigger marketing strategy.
Know your audience
Not every video is a viral hit but if you understand what your audience wants you can create something that they'll enjoy and recommend to others.
Measure the impact
Having a lot of people see your video means nothing if it doesn't translate to your bottom line. Make sure the audience you're reaching is the right one.
Roll Tape...Action!
If you think you're ready to tackle web video, give us a call and we'll help ensure the marketing lens is pointed in the right direction before you press "record."
---
---