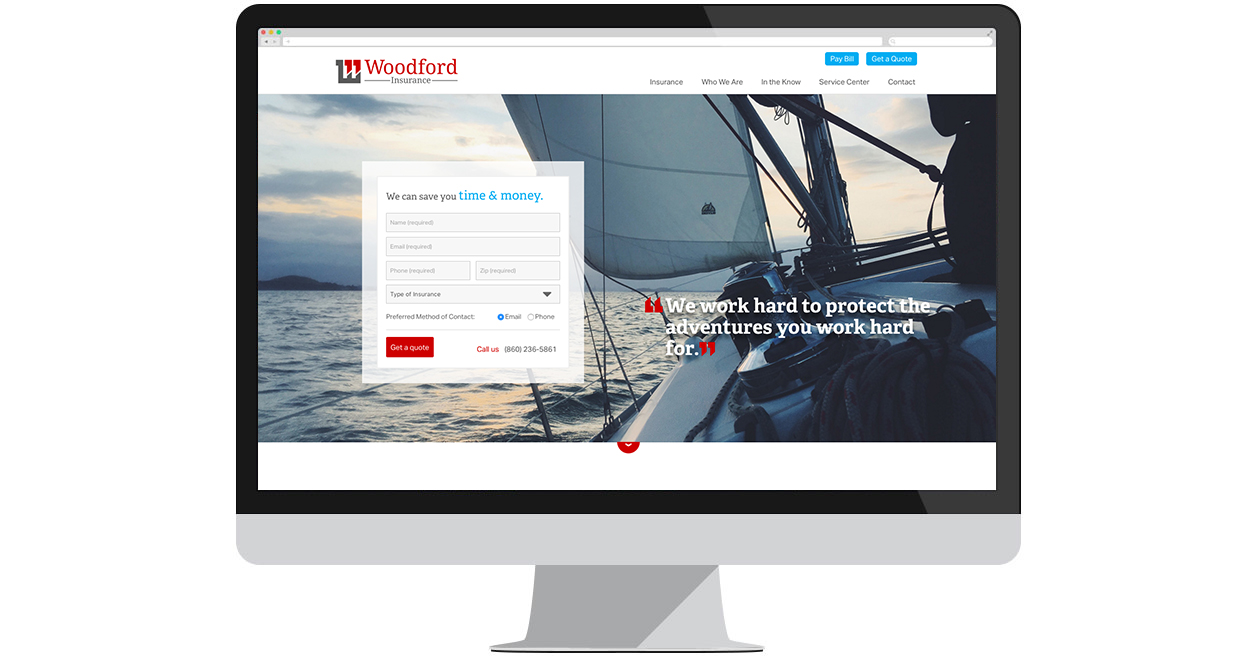 AE Woodford, an insurance company based in West Hartford, CT, prides itself on exceptional service and truly caring about their clients.
A change in ownership had brought about a rebrand with a new logo and a new appearance, and Woodford was looking for an updated website that matched the new look. "With our new website, we wanted a good foundation that would allow us to grow going forward," said Nerissa Fierravanti Smith, vice president of Woodford Insurance.
In addition to embodying the new brand, the new site needed to be clear and concise, and provide support and information for both existing and potential clients.
Web Solutions designed a WordPress site that is simple, modern, and easy to navigate. "I like that right from the home page you can get everywhere," said Smith. "It's very user friendly and just makes sense." In addition, Smith said she likes that the site functions the same way whether it's viewed on a desktop or mobile device.
Another favorite feature is the quick quote on the home page, which enables potential clients to submit a query and quickly get a quote for the coverage they need.
Once Woodford Insurance decided to it needed a new website, it met with six different vendors over a year and a half, but Web Solutions stood out from the pack.
"Web Solutions really took the time to listen to our needs and concerns, and to take into consideration our thoughts and ideas," said Tally Noble, president of Woodford Insurance. "They learned about our business, understood what we were trying to accomplish both short term and long term, and were willing to grow with us. Other vendors weren't willing to do that."
For more information, visit the new site at www.aewoodford.com.
---