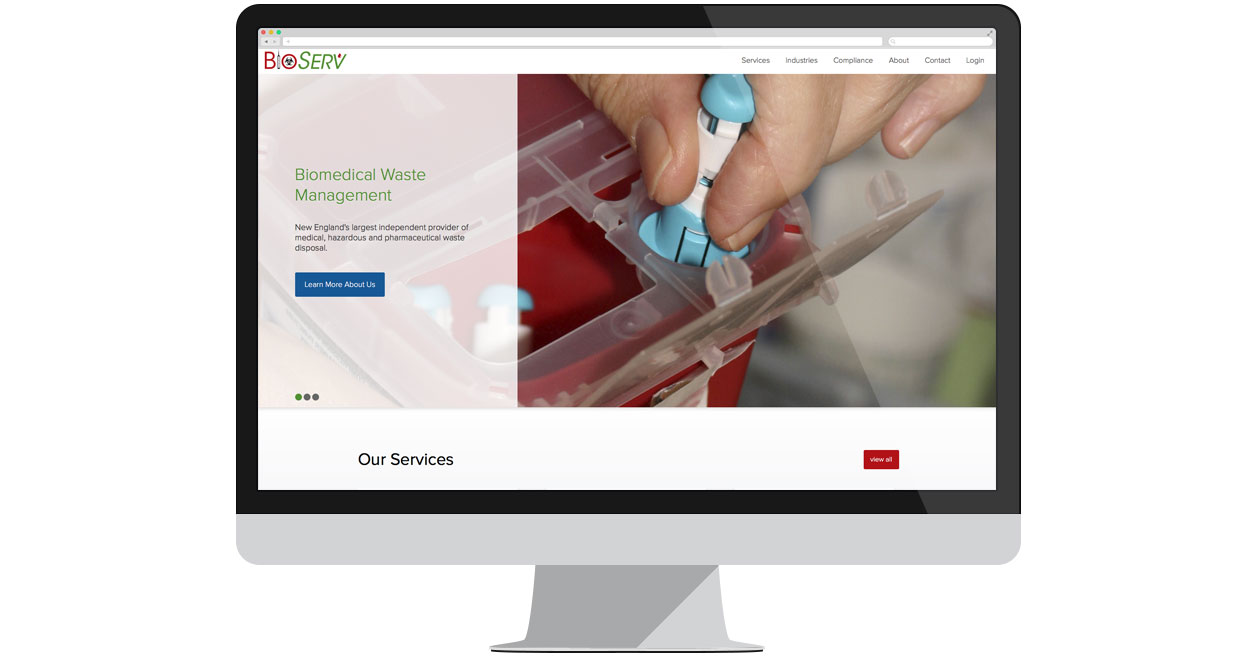 BioServ, a regional leader in the biomedical and hazardous waste disposal industry, was planning to expand both their capabilities and the regions they served, and wanted a new site to showcase their services. They were also looking to refresh their brand image and better support and market their programs online with the addition of video and illustrations.
According to Richard Ragaini Jr., technical sales manager at BioServ, "The website serves multiple purposes—first and foremost it's an advertisement, but it also validates us as a quality competitor and serves to educate, inform and communicate with clients—both existing and prospective."
Designed in Web Solutions CMS v4 and launched in February, the new BioServ site is a clean and modern showcase of the company's services, including their newest division, ShredSmart—a secure on-site document destruction service.
Among the many capabilities of the new site, Ragaini cites the back-end management tools, which enable the company to easily manage the site and make updates, as one his favorite features. "I also love the visual look of the site—it really stands out," Ragaini added.
Working through the various stages of site development was also a positive experience for BioServ. "Working with Web Solutions is always a pleasure," Ragaini said. "The entire staff goes out of their way to fulfill every request promptly, and you can feel that they truly care about our success. They have excellent technical, design and marketing capabilities. I will be a customer for life and I would recommend them to anyone."
To learn more about BioServ, visit the new website at www.bioservusa.com.
---