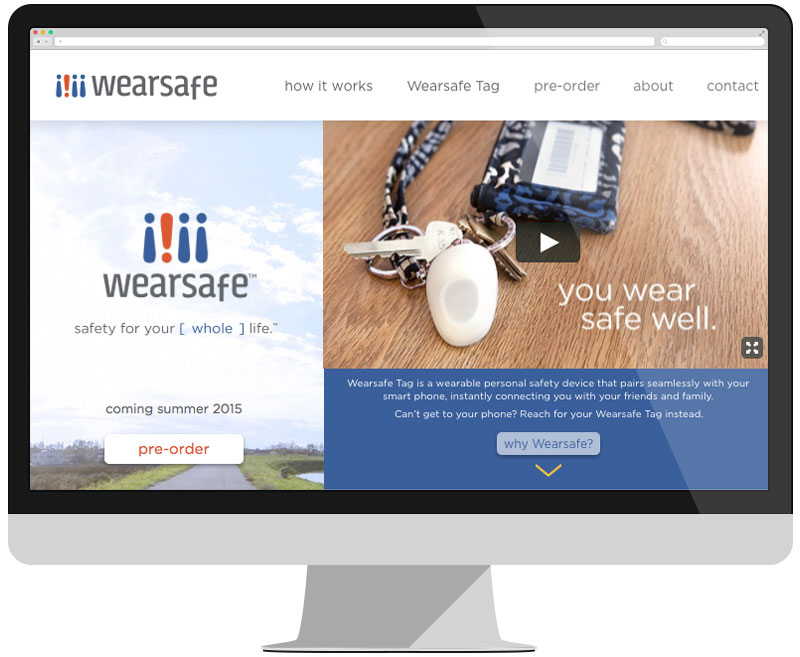 The latest tech wearable features a sleek design and pairs seamlessly with your smartphone – but what makes the Wearsafe Tag truly stand out is its purpose. A personal safety system that can connect you with trusted friends and family at the discreet touch of a button, Wearsafe provides peace of mind while you're out for a jog, about campus, or on the go.
With the device slated to roll out in late summer 2015, Wearsafe Labs worked with Web Solutions to design and launch a robust WordPress site to promote the product. The website utilizes clean, minimalist landing pages and both lifestyle and product imagery, inviting the user to explore – as well as preorder – the WearSafe Tag. A fully responsive layout ensures the site looks good on every device.
Learn more about how the WearSafe Tag works by visiting the new website at www.wearsafe.com today!
---