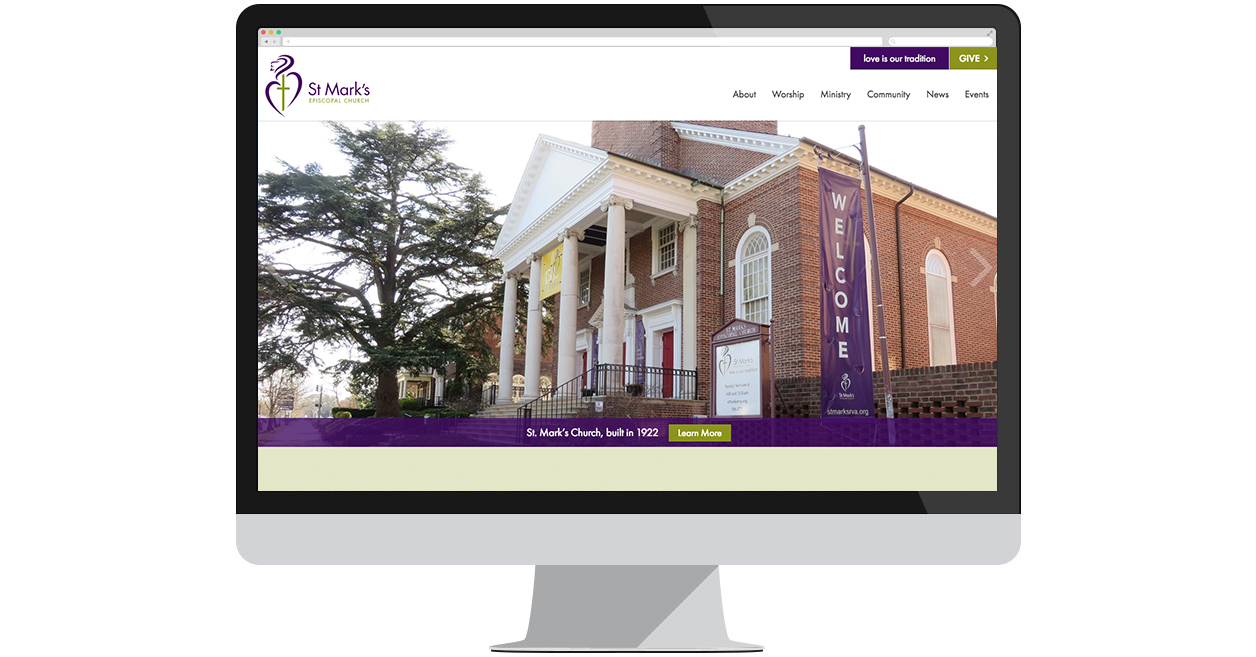 For more than 150 years, St. Mark's Episcopal Church in Richmond, Virginia, has been welcoming people to worship. Now, that message of welcome is being communicated not only at the church itself, but also online via its new website.
St. Mark's was previously represented online as a subsite of the Episcopal Diocese of Virginia website, but that site was unclear and did not enable the church to communicate fully with existing or potential congregants.
The new site, built in Web Solutions Content Management System v4, fulfills St. Mark's need for a visually engaging site with an easier navigation, a blog, a video gallery, and the ability to accept donations online. It is also fully responsive and mobile-friendly.
To quickly familiarize website visitors with the church, the new home page features hover effects over boxes showing St. Mark's four core values: We Love God, We Love Each Other, We Love Our Community, and We Love Our Faith. When site visitors hover over each box, they see a brief overview of the corresponding value.
For more information, visit the new website at www.stmarksrva.org.
---