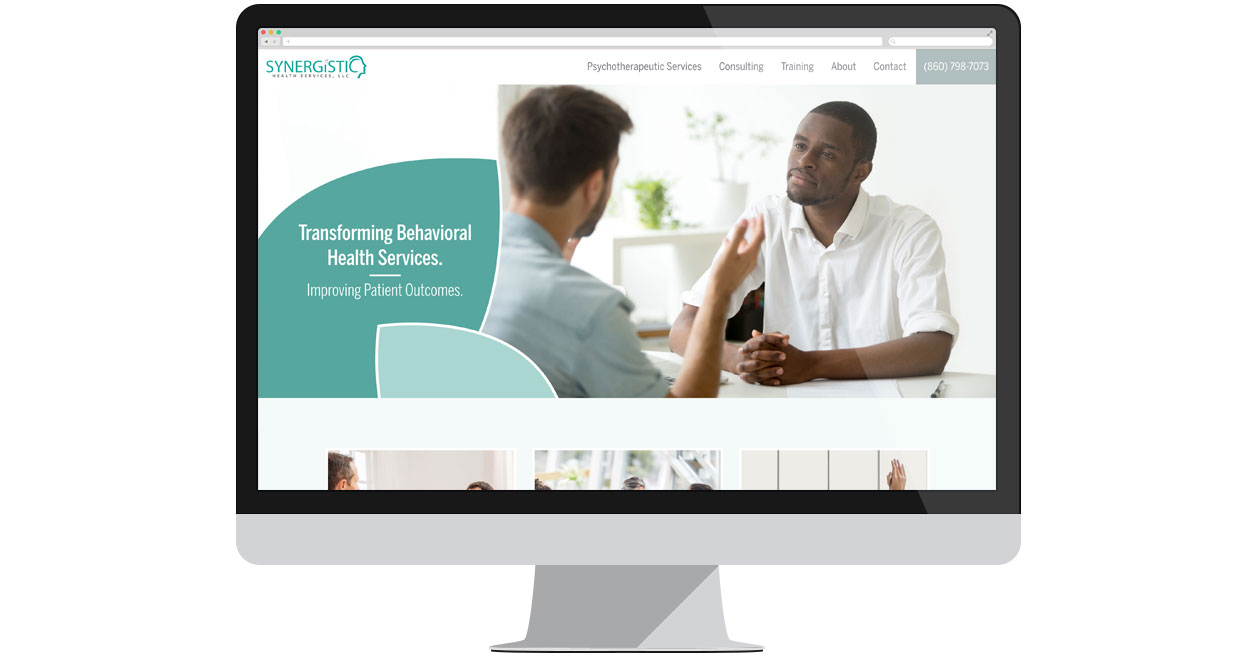 Synergistic Health Services is a Connecticut-based behavioral health practice that provides psychotherapy and medication management services and consults with medical practices to integrate behavioral health services into their primary care clinics.
Synergistic Health Care had an existing website built in WIX, but wanted a new, more professional website to build its psychotherapy practice and showcase its consulting and training offerings, which offer guidance for health care professionals in integrating behavioral health into primary care centers.
Web Solutions built a new website in WordPress, with a simple navigation and landing pages for the main services it offers—psychotherapeutic and behavioral services for patients, including teenagers, adults, and elders; behavioral health integration consulting for primary care centers; and a behavioral training program for advanced practitioners.
For more information, visit www.synergistichealthservicesllc.com.
---