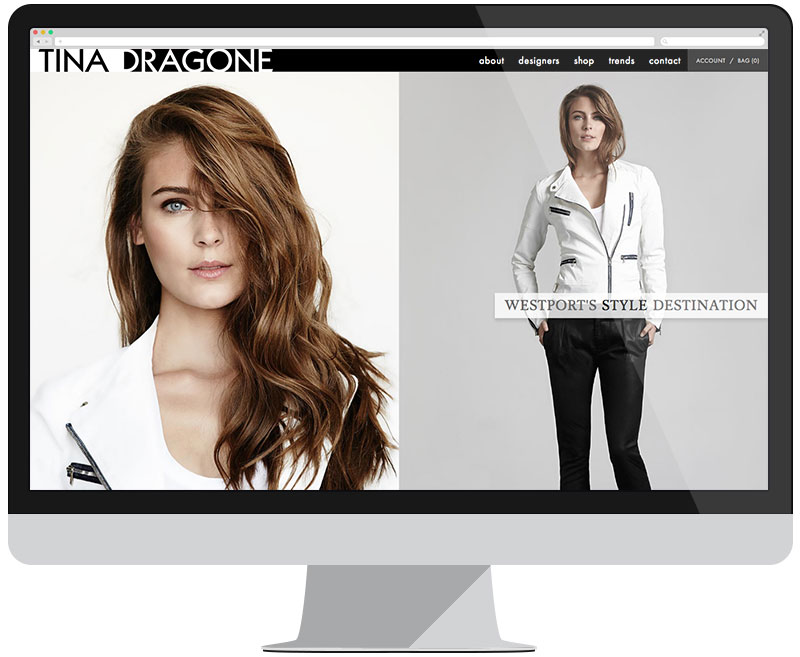 Long known as Westport, Connecticut's premier style destination, Tina Dragone's fashion-forward boutique offers a one-on-one experience for chic shoppers. Tina also serves as a personal stylist/consultant for several clients in the area.
With a prominent presence already established in Westport, Tina Dragone wanted to expand her retail ability with a full online store to make her customers' shopping experience even easier – and to be a shopping destination for those outside of Connecticut looking for specific high-end items.
"The purpose of the new website was to create new business and to let potential clients understand the style of merchandise sold in the store, as well as let vendors know the designers and style to see if their lines could be a good fit," noted owner Tina Dragone. "I love the first page of the site; it shows how upscale the store is. The Web Solutions team made the site extremely easy to browse which is a plus to a potential buyer."
"The Web Solutions team was very knowledgeable in creating this beautiful fashion site. They were easy to work with and I would highly recommend them to any new or old business looking to develop a site that would be advantageous to their business."
To see what designers Tina carries in store or to shop online, visit her website at www.tinadragone.com today!
---