Expro Meters
Expro Meters designs, manufactures, and sells a range of cost-effective, non-intrusive flow meters utilizing SONAR-based technology to the oil and gas industry.
Case Study:
Services:
Accolades:
CADC Excellence: Illustration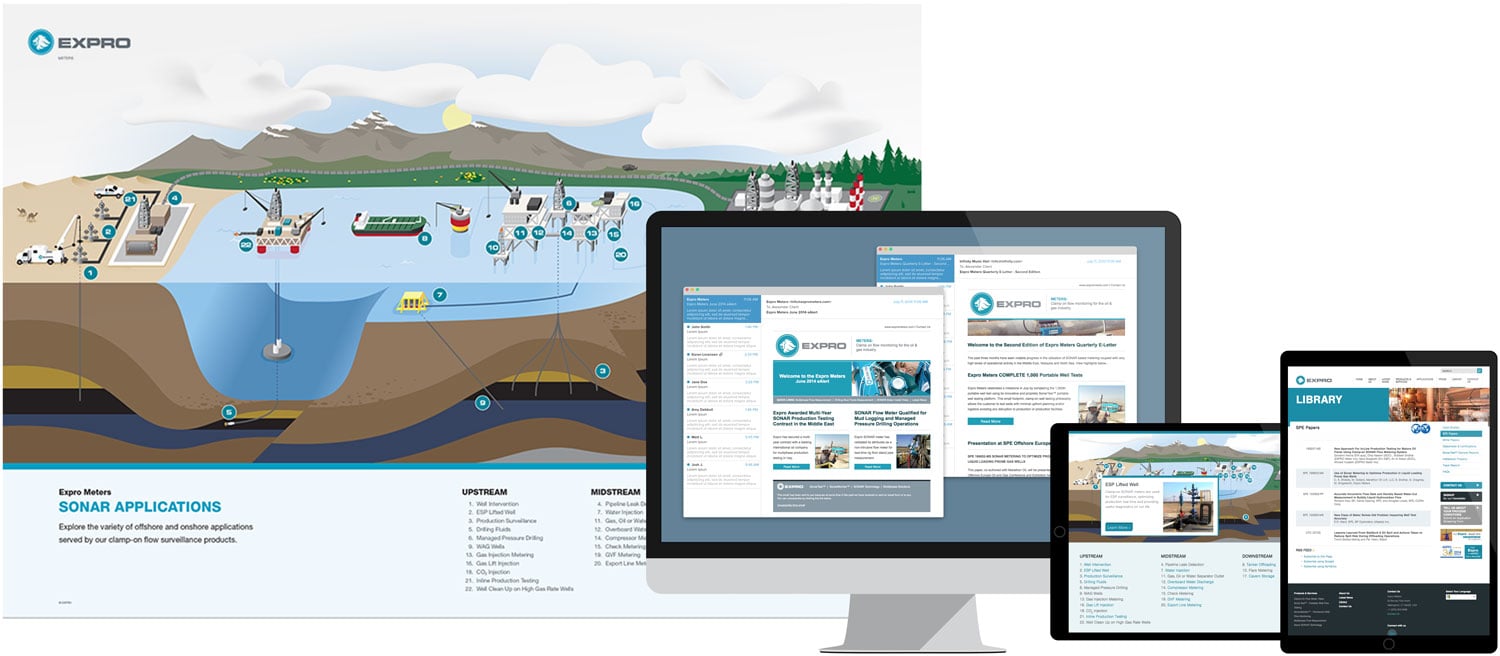 The Challenge
Expro Meters designs, manufactures, and sells a range of cost-effective, non-intrusive flow meters utilizing SONAR-based technology to the oil and gas industry. At the time of initial contact with Web Solutions, their web presence was buried within the larger corporate website. Expro Meters looked to highlight their products and services on an independent website and through effective search marketing and email communications – while staying true to the standards of their corporate branding.
Our Solutions
Web Development
Web Solutions works with Expro Meters on an ongoing basis to keep their web presence up-to-date. While our Content Management System gives them the control and flexibility to fully embrace their day-to-day marketing objectives, Web Solutions is able to step in when major updates are needed – as was the case in 2012, when we helped match the look and feel of the corporate website for an international rebranding initiative. We also provide the tools they need to communicate with their international client base, including translation apps, certification resources, and custom portfolio displays.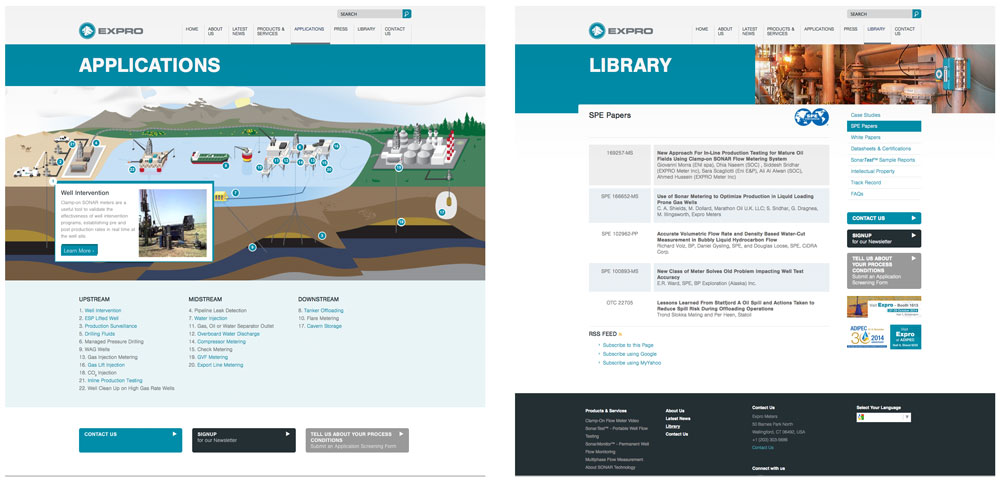 Design and Illustration
In order to provide potential customers a better understanding of the full scope of Expro Meters' product offerings, our design team worked with the company to create an illustration that captures their offerings as a whole. Once the illustration was created, it was converted into poster format for tradeshows and office use, brochure format to help aid their sales team in the field, and as a fully interactive online map providing more details about each product application.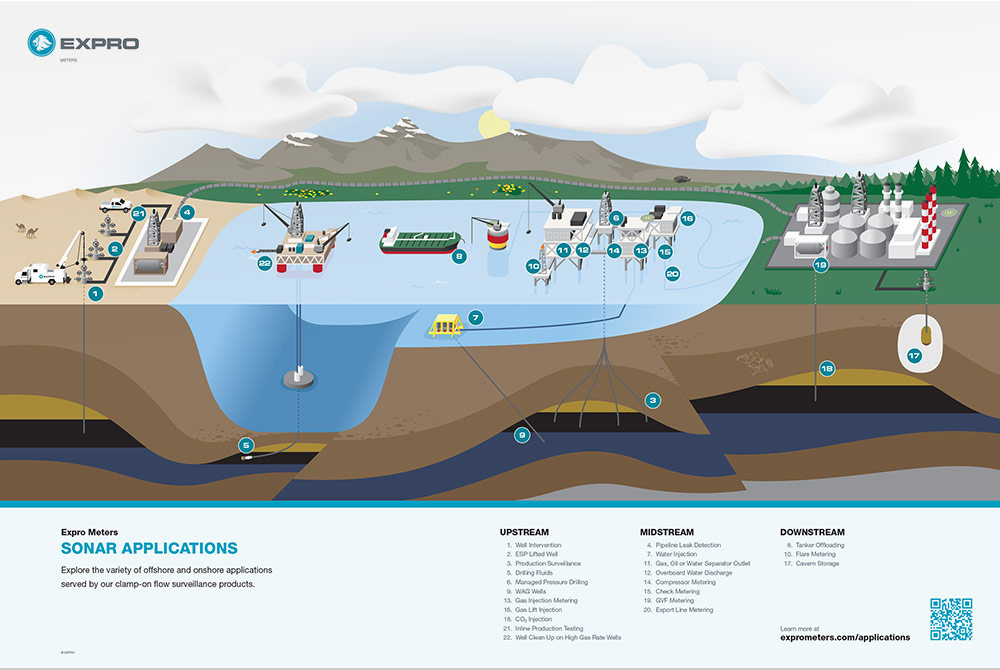 Internet Marketing
After an in-depth client discovery process and research into keyword volume and competitive landscape, our marketing team developed a search program to increase new leads and conversions and maintain consistent rankings for Expro Meters' page-one keywords. We continue to support their organic and paid search with ongoing strategy tweaks, revisions to on-site messaging and ad copy, and specific goal and event tracking.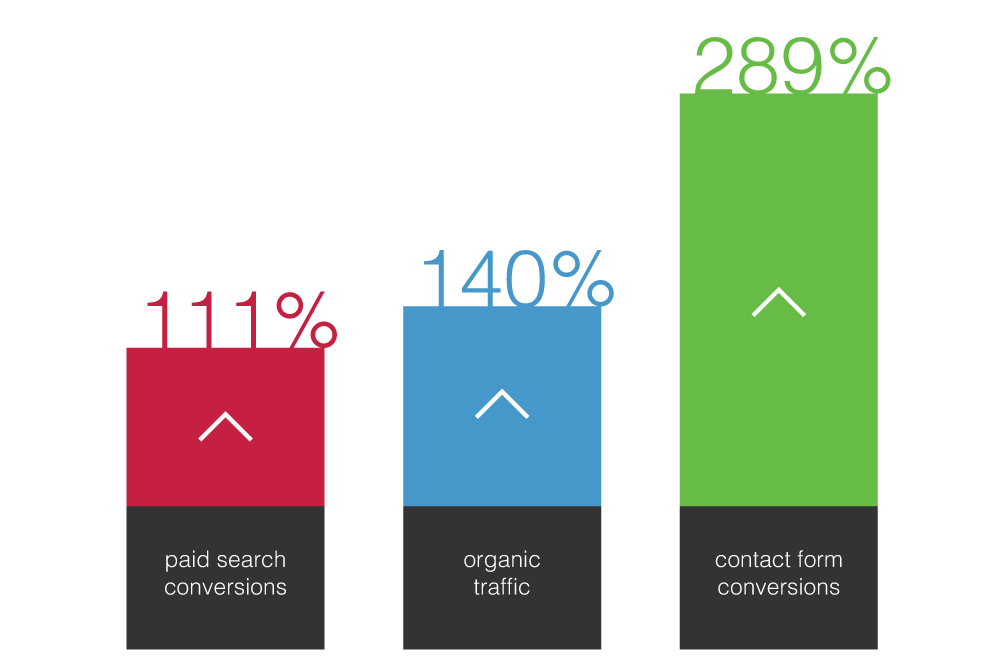 Since first partnering with Web Solutions in 2011, Expro Meters has seen a 140% increase in organic traffic and a 289% increase in contact form conversions. And without any added campaign costs, our marketers have maximized Expro's paid search campaigns with a resulting 111% increase in conversions.
Email Marketing
Our email marketing efforts focused on communicating with prospects and clients more effectively. To this end, our team crafted specific email campaigns complete with custom design concepts and layout testing, list segmentation, strategy development, and performance reporting. We also utilized geographic targeting and A/B testing to deliver relevant communications to customers in their respective time zones.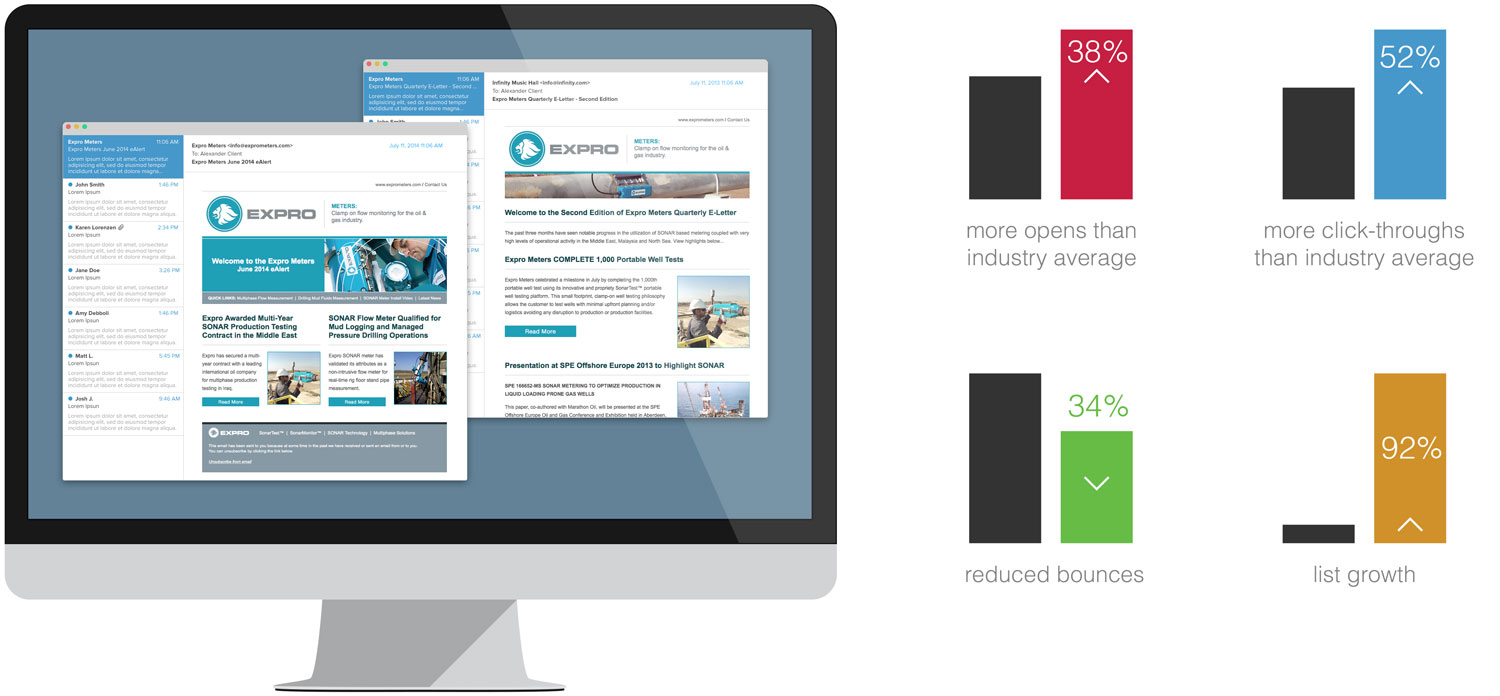 Our email marketing efforts produced positive results: Expro Meters enjoys 38% more opens and 52% more click-throughs than the industry average. They've also seen a 33% less bounces and an overall list growth of 92%.
The Results
With these new marketing efforts in place and continually improving, Expro Meters has been able to expand their reach to both new and existing customers.
Web Solutions has been exceptional to work and partner with. Their team is knowledgeable, professional, and a great source of collaboration. Since the implementation and continual upgrade to our site, we have seen a dramatic increase in customer inquiries and customer contact. In addition, Web Solutions has been instrumental in improving our ranking within Google search as well as providing invaluable context to optimize our message. They have been and continue to be a great source of information and support.