MxCC
Middlesex Community College (MxCC) offers 50+ high-quality and affordable degree and certificate programs.
Case Study:
Services:
Accolades:
American Graphic Design Award: Logo Design

The Challenge
Middlesex Community College had been utilizing a logo designed for use by all schools within the Connecticut Community Colleges network. Over time, the shared brand confused prospective students and donors, making it hard to distinguish the community colleges from one another. A second Middlesex Community College in Lowell, Massachusetts created further confustion about the school's identity. In response, MxCC President Dr. Anna Wasescha tasked Web Solutions and the college's internal marketing department to re-brand the school with a logo that could be both contemporary and enduring, work with a variety of marketing initiatives and campaigns, and uniquely represent the school.
Our Solutions
Discovery:
An extensive review of current marketing channels, student demographics and economics, competition, and school perception was completed. Together, we facilitated a series of focus groups and surveys with students, faculty, and the greater Middlesex County community to provide insight into what the stakeholders value in the school and the brand. This research was then used to inform the direction and shape the vision for the new brand.
Design:
The process began with a detailed analysis of the current logo, its weaknesses, its needs, and areas to focus the new concepts on.
The new logo concepts started with a presentation of ideas and directions including Pegasus imagery from the school's annual publication and art gallery, conceptual ideas about the foundations, future, and growth of the institution and individual, architectural elements from the campus and community, and the term "MxCC" which had become the colloquial name for the school.

Our creative team presented a series of logo concepts at a meeting of the full faculty and facilitated a discussion of feedback on the logos. Faculty feedback, including their desire to convey the unique opportunities available at MxCC, helped to direct subsequent concepts and brand refinement, and a follow-up presentation to the full faculty was then held to unveil a small series of finalists.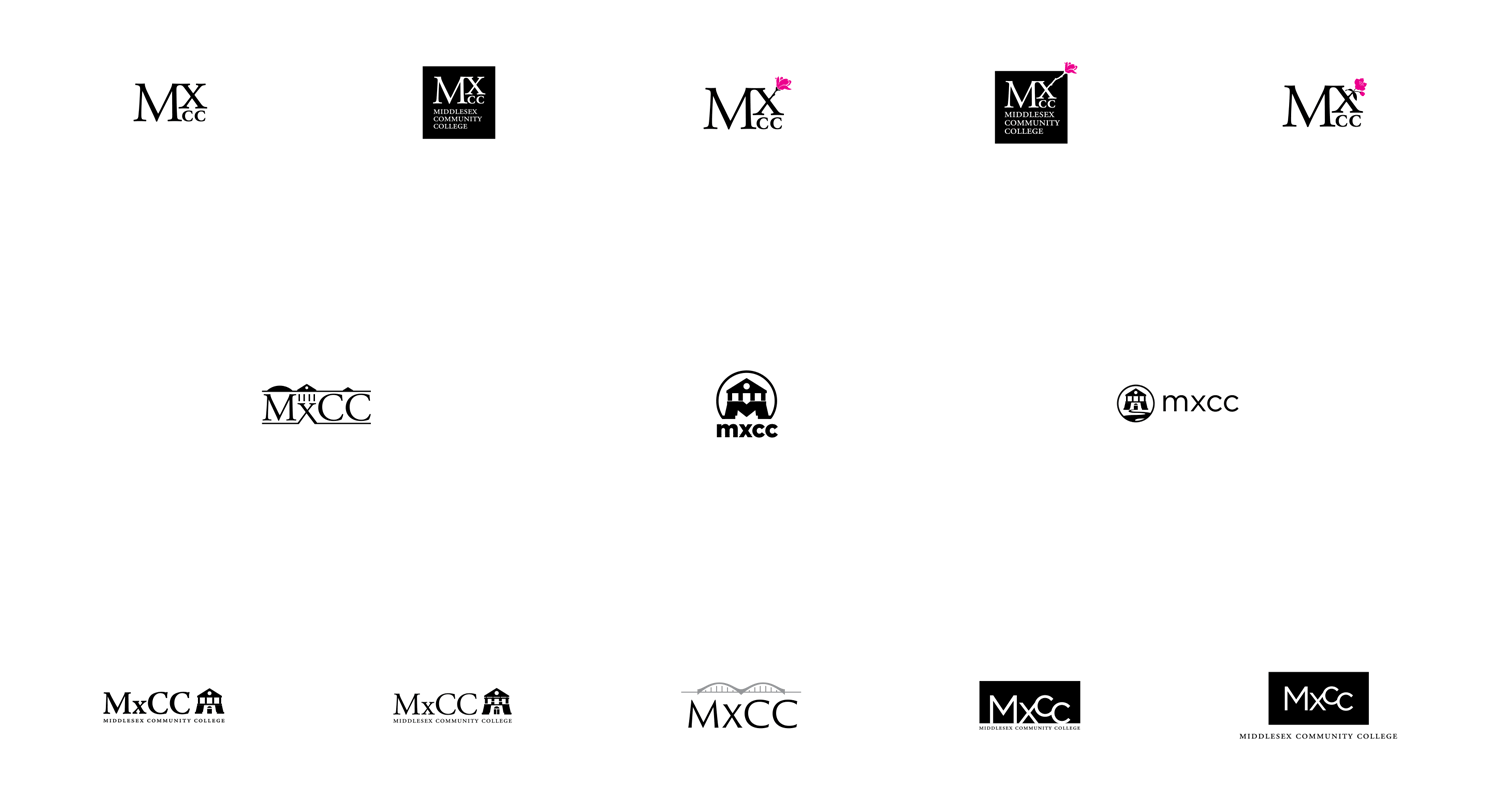 The final step included color explorations, creating a system for adoption by locations and departments, and designing an official seal for the college.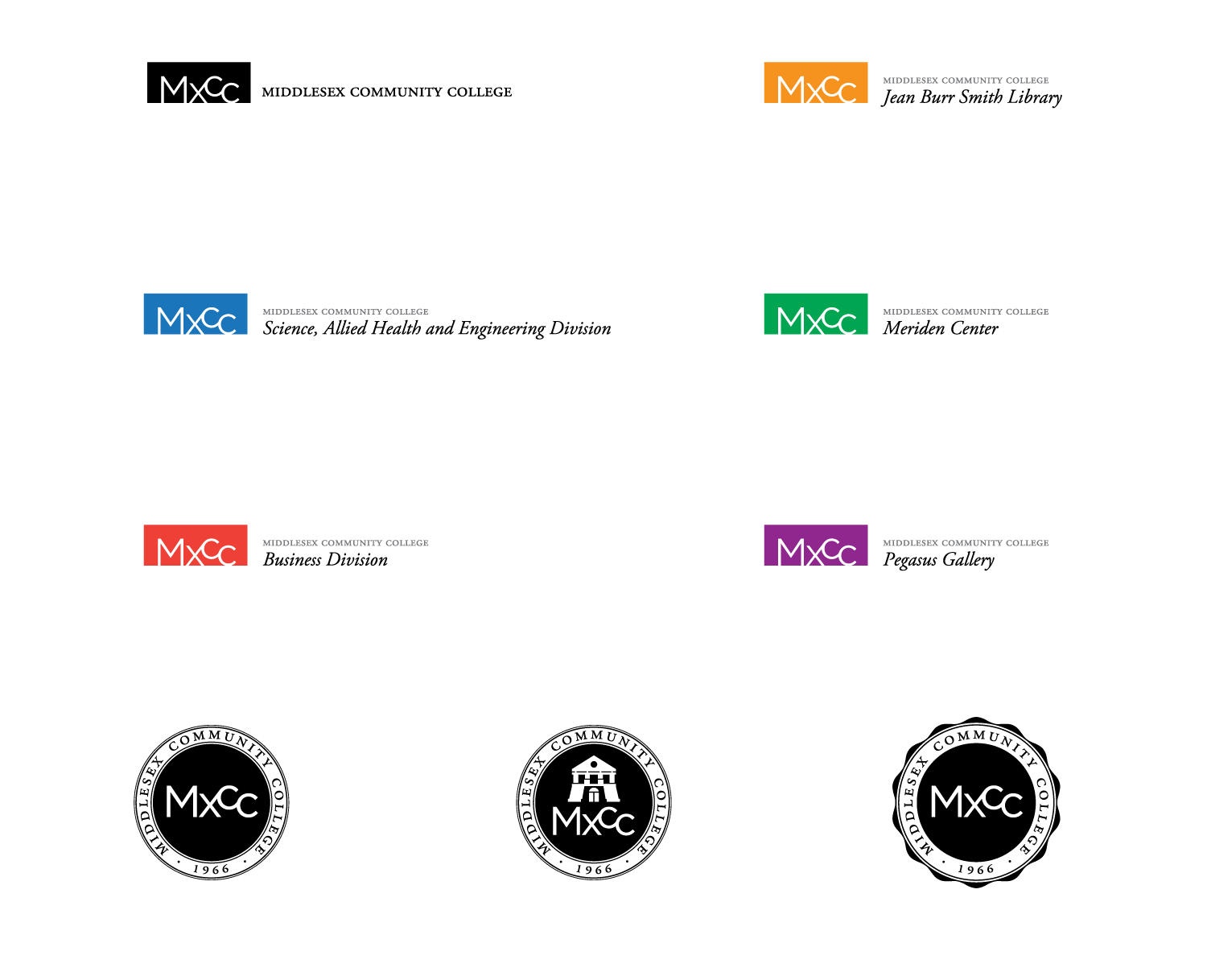 Domain Acquisition:
As part of the community college system, MxCC had been using a long domain name that was difficult to remember and challenging to communicate in radio, tv, print, and billboard advertising, as well as over the phone. Web Solutions worked with MxCC to acquire mxcc.edu, a short domain name that directly ties into the new MxCC brand.
The Results
Middlesex Community College has found great success with the new brand, identifying itself in a unique manner amongst the community colleges of Connecticut and Massachusetts. The new brand has lent a contemporary feel to the college's marketing pieces and, coupled with the new domain name, the college has transitioned smoothly to embrace its identity as MxCC.