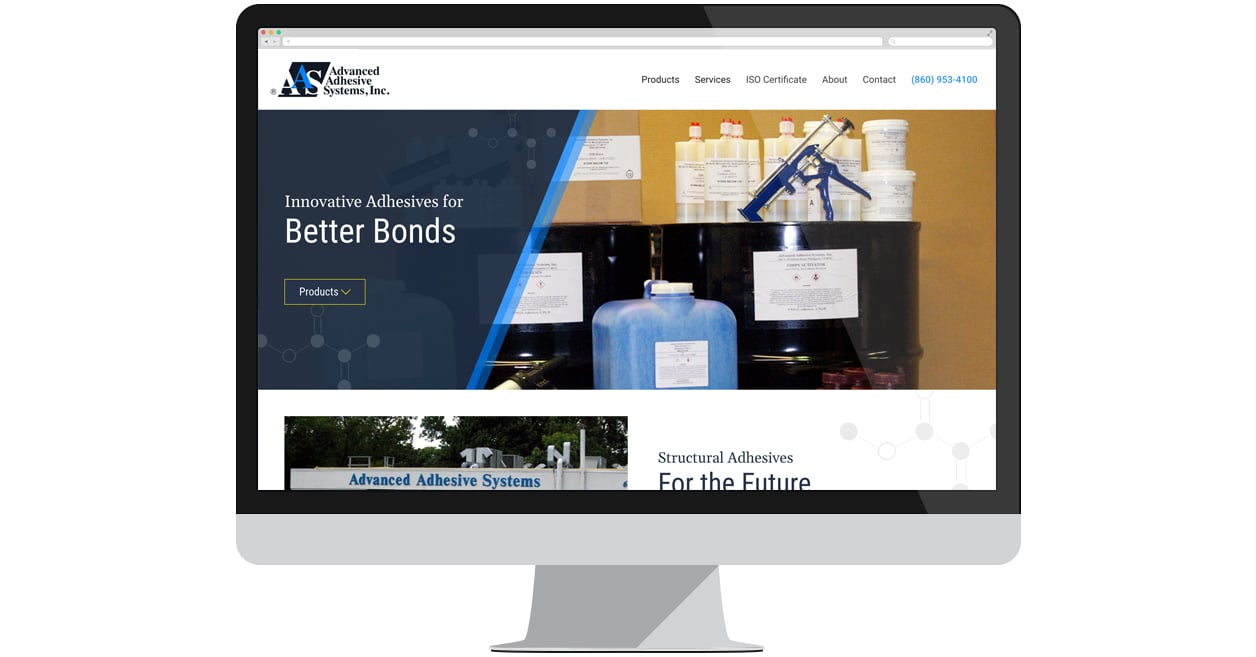 Advanced Adhesive Systems specializes in formulating and manufacturing specialty adhesives, sealants and coatings for medium to large volume industrial users and distributors.
With an existing site that was outdated and difficult to update, AAS wanted a new site that was easy to use and update and took advantage of the latest web technology.
Web Solutions built a new site in its Content Management System v4, with a mobile-friendly, full-width design and an easy to use interface that lets AAS easily change or update its products and services. The new site also makes it easier for potential customers to contact them using the form or the company phone number.
"Working with Web Solutions has been nothing but a positive experience for us," said Ed Fisher, Vice President of Technology at Advanced Adhesive Systems. "I'm excited to have an online platform that is up to 2020 standards."
In addition to giving AAS an improved online presence, the new website has generated a significant boost in traffic, according to Fisher. "People are reaching out to us through the website, which is great. I think in the last five years we got maybe two web inquiries and since the launch of the new site we've gotten about 30."
For more information, visit https://www.advadh.com.
---