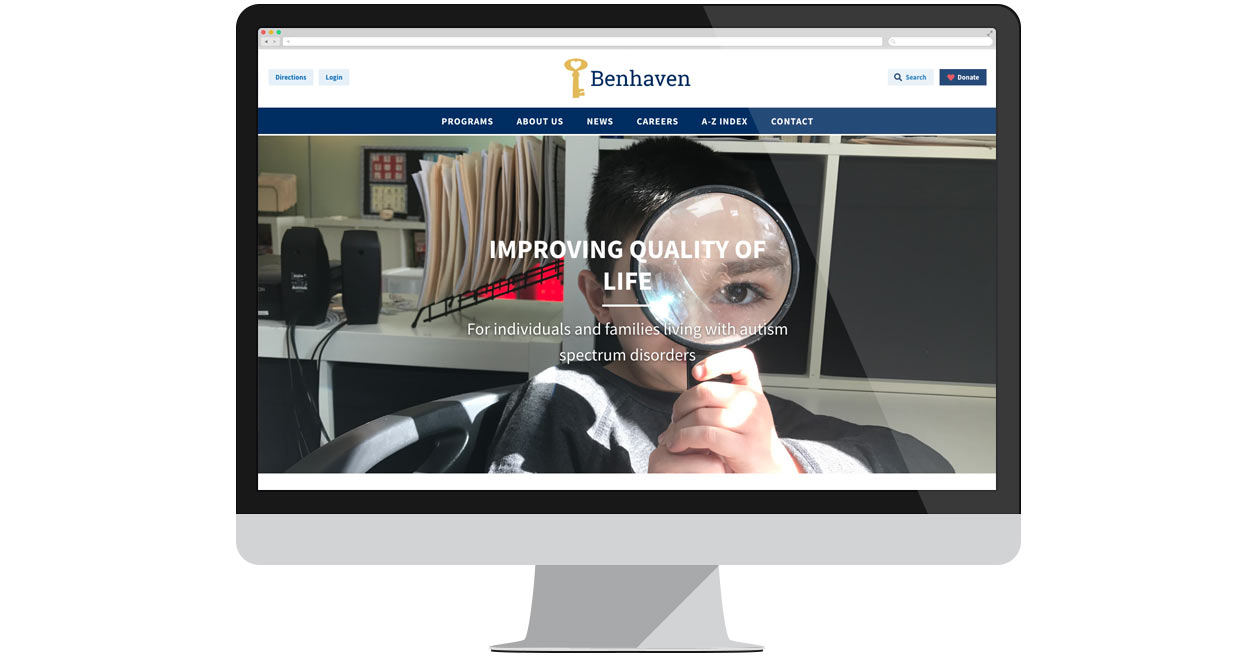 Founded in 1967 as a school for children with autism, Benhaven has grown into a multi-faceted agency serving people of all ages with diverse needs to ensure they have the services they need to live successfully.
Benhaven wanted to update its website, built by Web Solutions in 2013, with a modern feel and mobile-friendly design. The new website, built in Web Solutions Content Management System v4, features engaging photography, animated elements, and an easy to use navigation.
Each of Benhaven's eight main program areas—Benhaven Academy, Benhaven Learning Network, Benhaven Career & Transition Services, Benhaven Residential Services, Benhaven Children's Behavioral Services, Benhaven School, Benhaven Individual & Family Support and Benhaven Shared Living Community Companion Home—has its own landing page, with information on the services offered, how to apply, staff, testimonials, FAQ, and more.
For more information, visit https://www.benhaven.org.
---