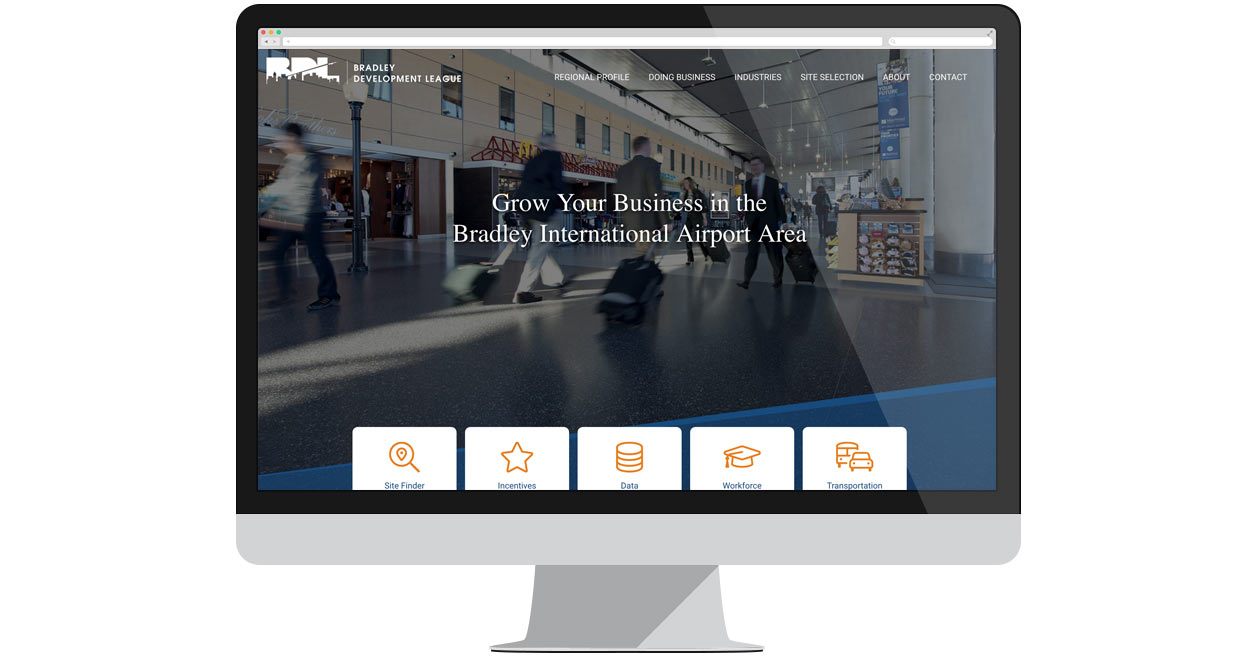 The Bradley Development League is a partnership between four adjoining towns surrounding Hartford's Bradley International Airport that works to recruit and develop businesses in the area, particularly within the aerospace, manufacturing, finance, and technology industries.
While the existing website for the Bradley Development League was informative, the league was looking for a new website with a fresh look and feel, simpler navigation, and updated content.
Web Solutions built a new WordPress website with an updated design and more user-friendly navigation, including a Contact megamenu to make it easy for site visitors to find contact information for each town.
"The new website is an upgrade from the previous one and creates a space where all the information and resources that businesses and individuals may need are in one place," said Jim Burke, Economic Development Director.
"Web Solutions was great to work with because they truly appreciated feedback, and implemented anything we asked for," said Burke. "Even if we requested something that wasn't possible, they were always quick to offer alternative solutions.
"We were also impressed by how quickly they nailed the look of the site; from a graphic design perspective it is very appealing," Burke said. "Every photo on the site is an actual photo from one of the four towns; there is not a single stock photo used. The easy-to-navigate tabs on the home page are great for finding the information people are most likely to seek."
For more information, visit https://www.bradleydevelopment.com/.
---