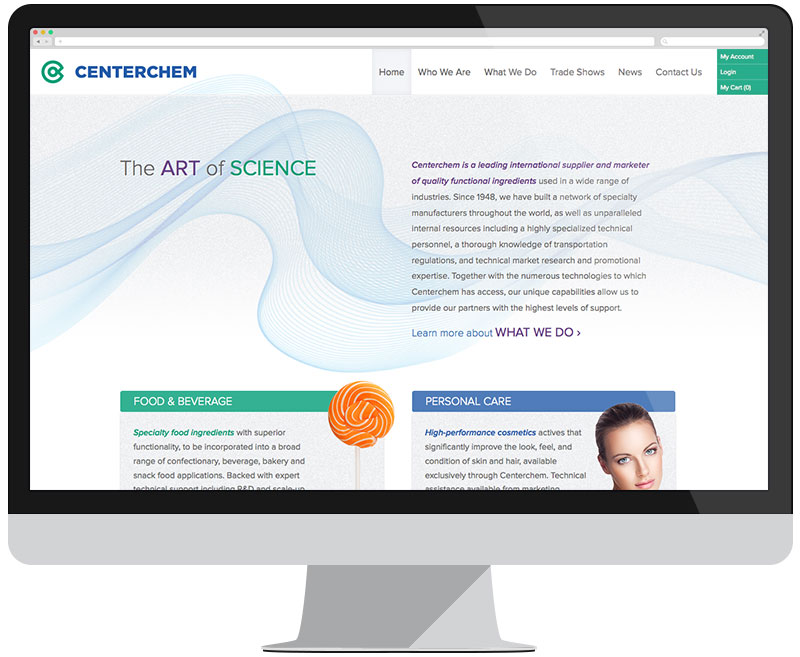 Founded in 1948, Centerchem is a leading international supplier and marketer of quality functional ingredients used in a wide range of industries.
They recently worked with Web Solutions to redesign and develop their website on the new Web Solutions CMS v4 platform. The easy-to-use navigation system guides users to where they need to be without overwhelming them with too much information. The site allows users to request product samples, login to the online customer account area, and view up-to-date information, such as upcoming trade shows and recent news.
"Web Solutions' CMS platform has made editing the website an extremely easy process," noted Christine Gheduzzi, VP of Sales and Marketing at Centerchem. "We have thoroughly enjoyed working with the entire team over at Web Solutions and we are looking forward to a continued relationship. Thanks again for all your efforts."
To learn more about Centerchem, or to request a product sample, visit their new website at www.centerchem.com!
---