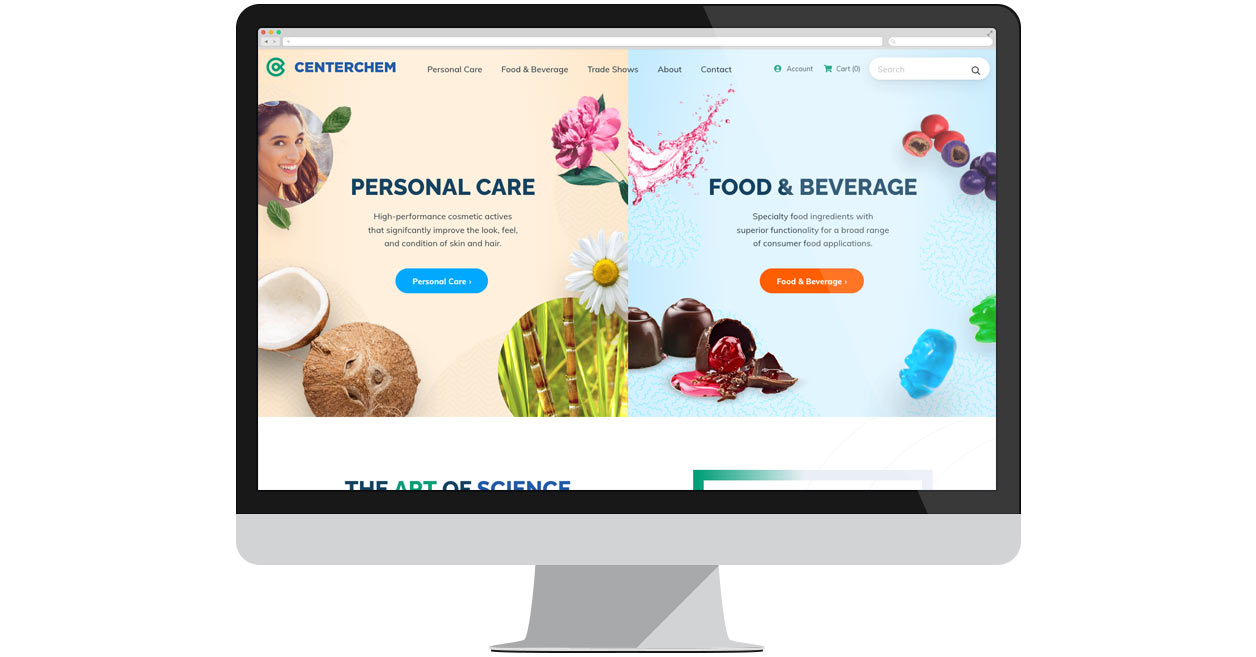 Centerchem is a global supplier of quality functional specialty ingredients for use in the cosmetic, food, pharmaceutical ingredients, flavors, and fine chemical industries.
With an existing website that was last updated in 2013, Centerchem wanted a new site with engaging photography, a better user experience, and a more intuitive layout and navigation that allows site visitors to find information on ingredients and request samples.
Web Solutions built a new website on its proprietary Content Management System v4 platform, with a vibrant, colorful design, and a clear separation between Centerchem's ingredients for personal care vs. food and beverage. When site visitors choose a category by clicking on one side of the split screen, the color scheme of the site changes to reflect the category selected.
The new site also features a megamenu showing all of Centerchem's ingredients organized logically in categories to enable site visitors to easily drill down to find what they're looking for. At the lowest product level, Web Solutions created icons to show specific features or benefits of the product, such as non-GMO, vegan, or halal.
For more information, visit the website at https://www.centerchem.com/.
---