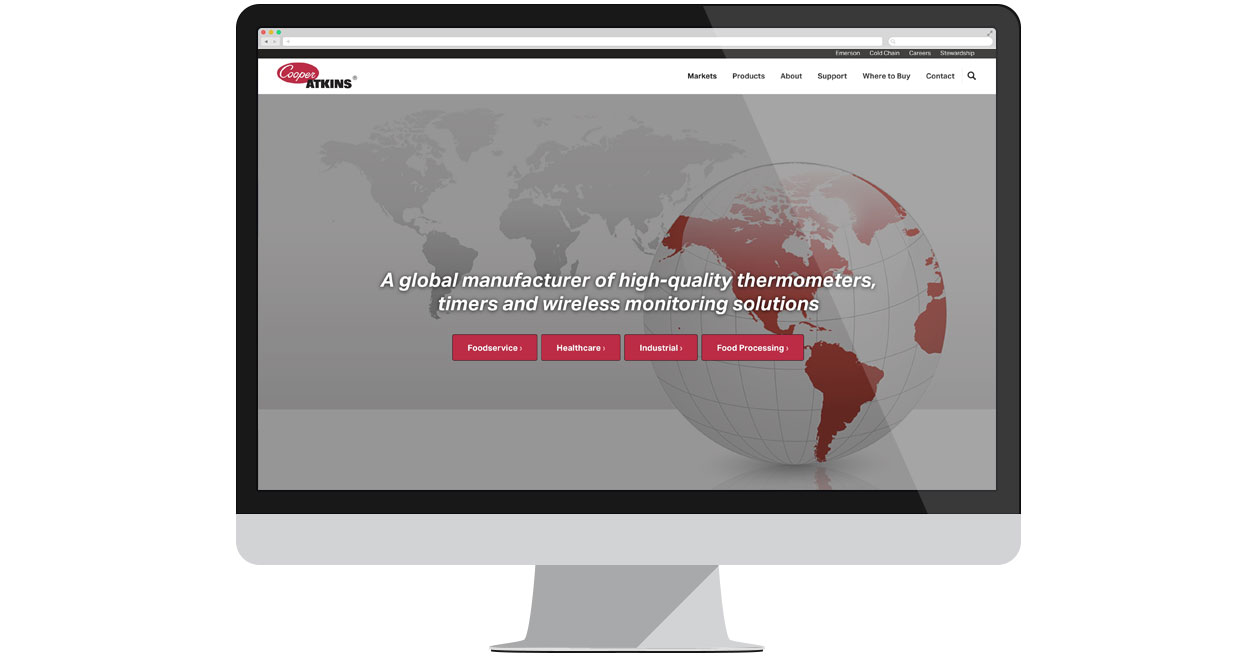 Cooper-Atkins is a leading manufacturer of temperature management and environmental measurement devices and wireless monitoring solutions for the foodservice, healthcare, and industrial markets.
Cooper-Atkins had an existing website, but it was fixed-width, not mobile-friendly, and had an inflexible product module that did not allow the company to add or delete products.
Web Solutions built a new site in its Content Management System v4 with an all-new product module that gives visitors two different ways to find products—by browsing though the full list of products, or by using the Market section to select their industry (foodservice, healthcare, industrial, or food processing) and see only the products relevant to that industry.
For more information, visit www.cooper-atkins.com.
---