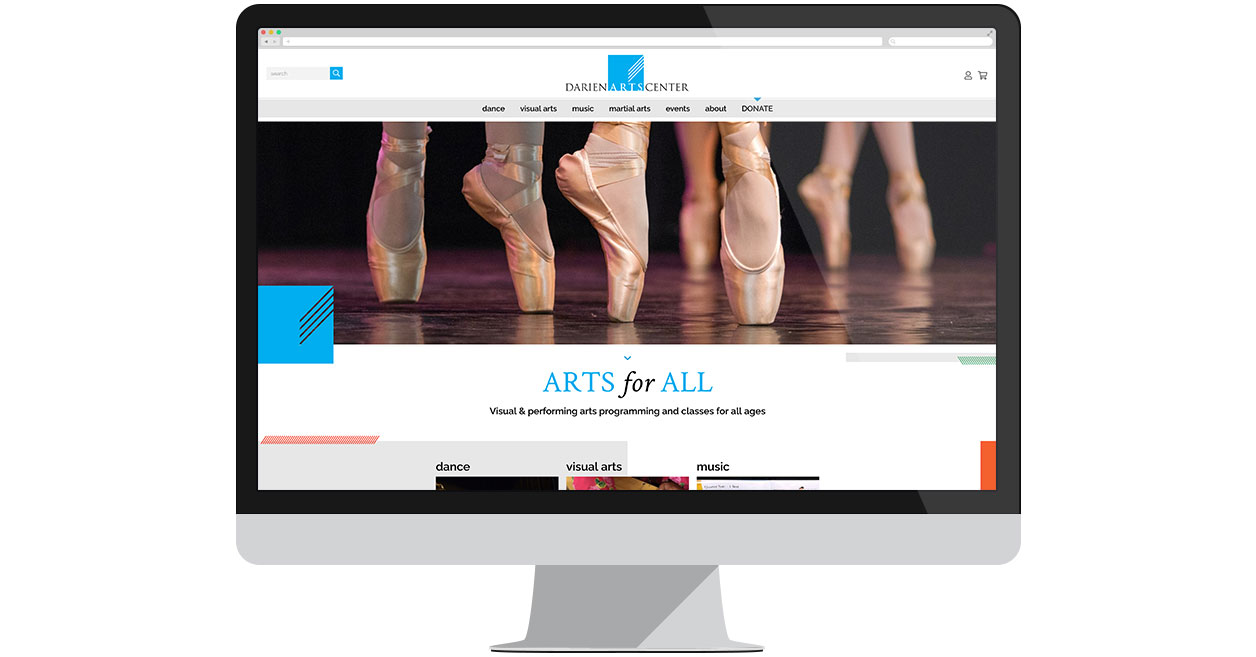 The Darien Arts Center is a nonprofit organization offering visual and performing arts classes for all ages and experience levels, as well as special events and live performances.
With an existing website that was outdated and not mobile-friendly, Darien Arts Center wanted an artistic, modern, user-friendly site to promote its classes for children and adults, and to publicize the fact that it is one of only a few art centers in the region that specialize in dance, music, visual arts and theatre education in conjunction with a performing arts venue.
Web Solutions built a new website in v4 of its Enrichment platform, with a vibrant, colorful design, a simplified layout, a clean, modern aesthetic, and a user-friendly search feature that lets site visitors search for classes by keyword, start or end date, day of the week, time of day, location, and more. The site also allows online class registration and ticket purchases for events.
For more information, visit http://www.darienarts.org.
---