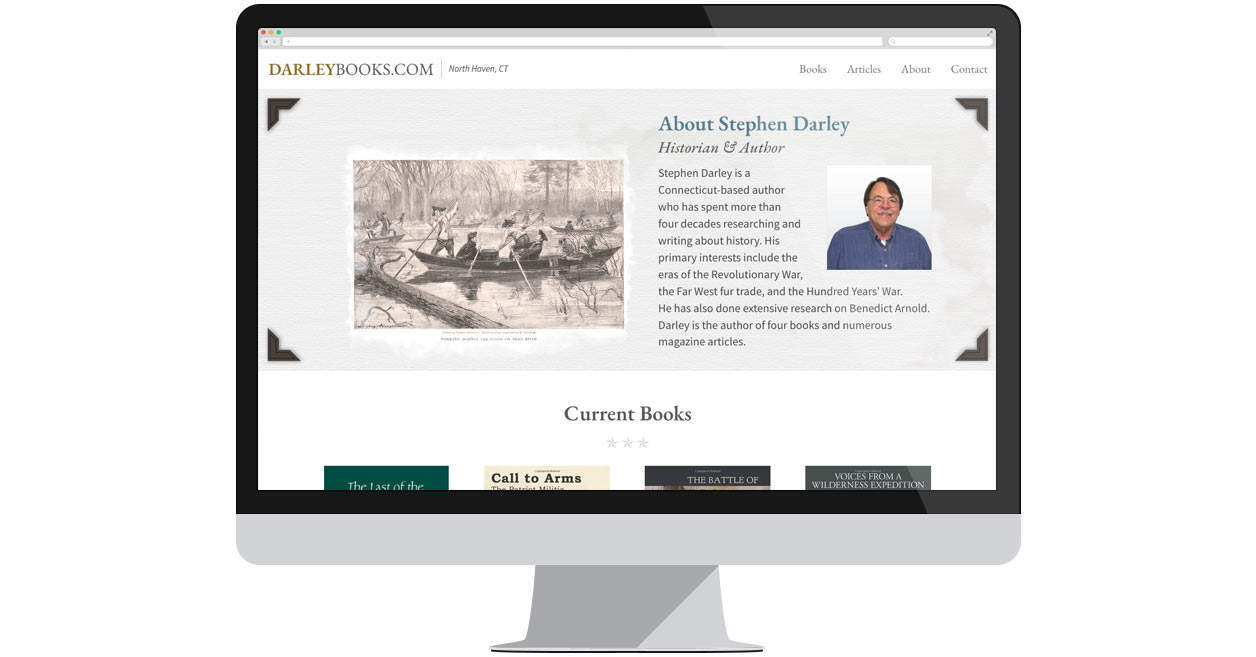 Stephen Darley is a Connecticut-based author who has written four books and numerous magazine articles. "I launched my website a number of years ago with Web Solutions. My site has been a way for me to promote my books and articles about the Revolutionary War and western history," said Darley, "but it needed a newer look."
Web Solutions built a new mobile-friendly site in its Content Management System v4, with a fresh new design and landing pages for each of his books, featuring a synopsis, awards, reviews, and a Buy Now button. The site also includes a listing of Darley's historical articles in journals, magazines and newsletters, as well as an author page with a full biography.
"Web Solutions came through again and made a significant improvement in the site," said Darley. "I am really happy with what they came up with. New illustrations were added and the site was totally revised to make searching more friendly and to attract the attention of viewers who click on it."
"I have two new books coming out this year and their entrance into the market will be greatly enhanced with my website's new look. Thank you Web Solutions!"
For more information, visit https://www.darleybooks.com.
---