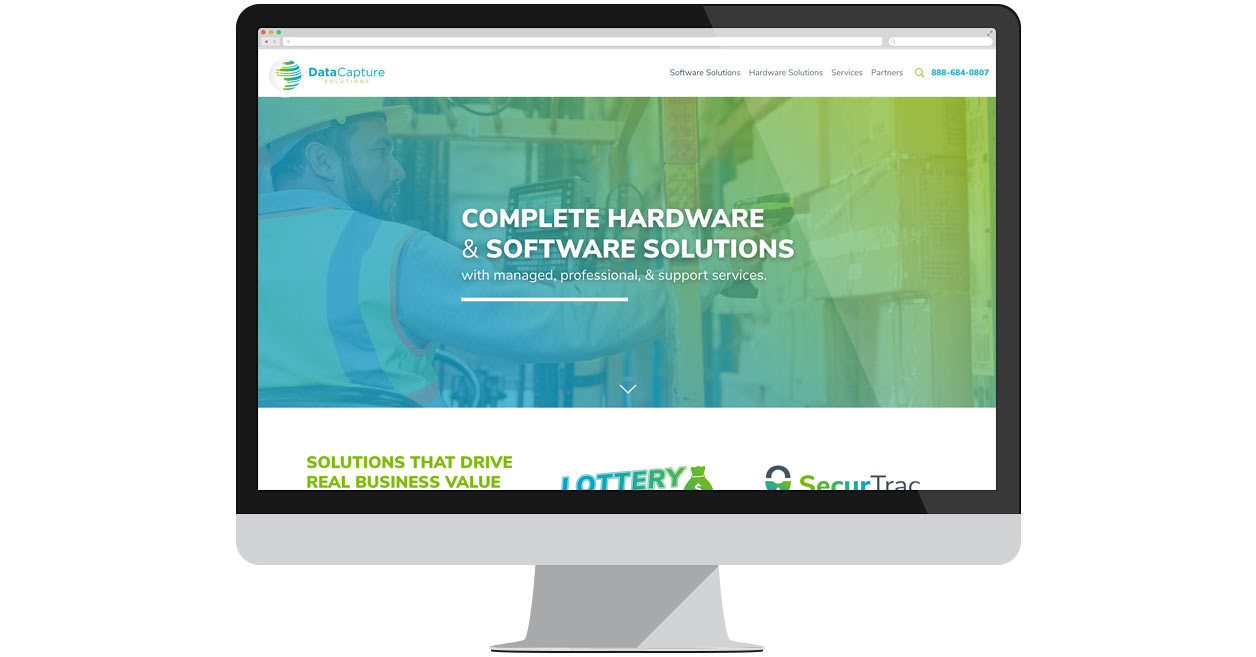 Data Capture Solutions is an expert in mobility services that offers custom hardware and software solutions for barcode scanners, handheld devices, wireless technologies, and other services. It also offers help desk and remote management, device repair and maintenance, staging and kitting, and other professional services.
The company had an existing website, but it was limited and did not adequately represent the range of products and services the company offers.
Web Solutions built a new website in v4 of its Content Management System, with separate landing pages for each of the main hardware and software solutions offered by Data Capture Solutions, including SecurTac for tracking individuals in secured environments, Lottery Instant Tracker for automated lottery ticket tracking, barcode and mobile scanners, RFID systems, and more.
For more information, visit www.datacapturesolutions.com.
---