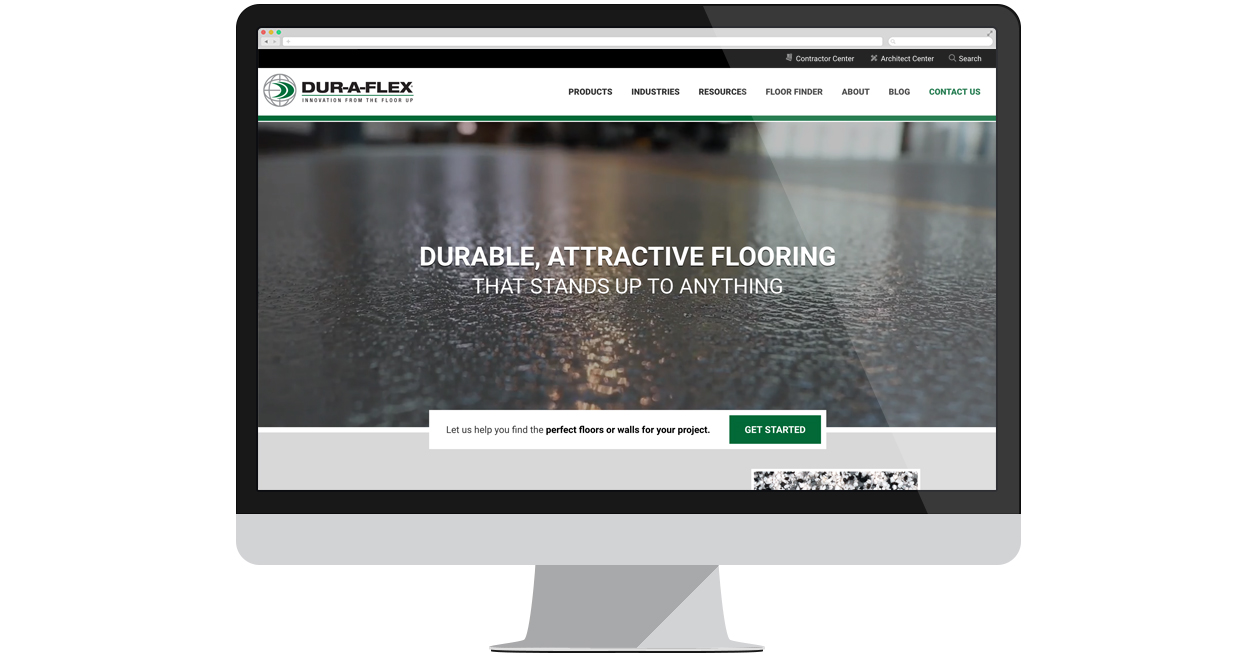 Dur-A-Flex, a family owned manufacturer of high-performance resinous flooring systems for industrial and commercial markets, was looking for a new website.
Its current website was built on a proprietary CMS that was slow and hard to work with, and made it difficult for potential customers to find information on the wide range of flooring products offered.
Dur-A-Flex wanted a more robust, flexible website that they could work with in-house to continually optimize and ultimately increase website traffic from end users, architects and engineering firms.
Web Solutions built a new WordPress website with a streamlined look, engaging presentation, logical product organization and intuitive navigation to help customers and potential customers find what they're looking for.
For those who aren't sure which type of flooring they need, Web Solutions created a custom Floor Finder, which lets customers search for a flooring system by industry and application and the tool will recommend the flooring system best suited for it.
The new site also has separate sections dedicated to the specific needs of contractors and architects. The Contractor Center has all the information needed to submit project bids, obtain specific product information, and prepare for an upcoming project, including application instructions, brochures, product data sheets, training videos, tech tips, case studies, webinars and more.
The Architect Center has information to help architects select the best flooring solutions for clients, from specific product information to details on value, sustainability and design.
For more information, visit www.dur-a-flex.com.
---