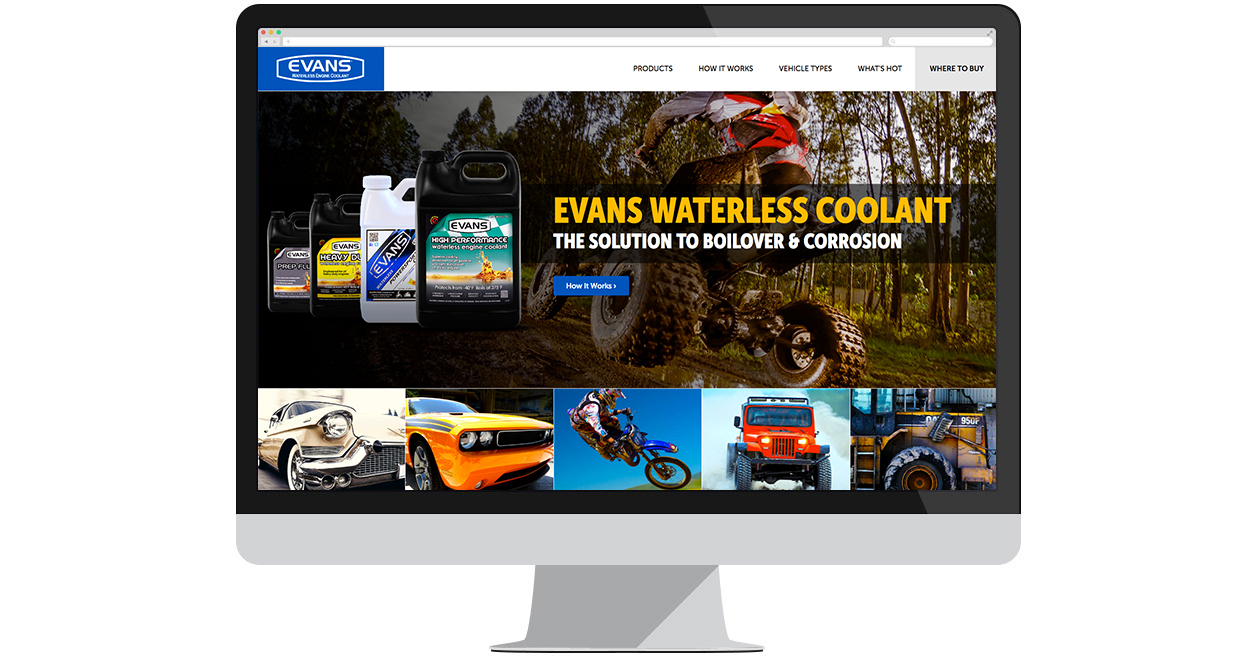 In March 2016, Evans Cooling, the manufacturer of the only commercial waterless engine coolant, launched a new website. When Evans Cooling Systems Australasia, which distributes Evans products throughout Australia, New Zealand, and Indonesia, saw the new site, they liked it so much it wanted a site just like it.
"During my visit to Evans USA in May 2016, they showed me the new website and many of the improved features," said John Mallia, business manager at Evans Australia. "I was extremely impressed with the ease of navigation and the application-specific information. My biggest deciding factor in moving forward with a similar website was feedback from Evans USA in terms of the decrease in amount of customer phones calls made to Evans USA from customers who had been on the old website but were unable to find the correct information. For us in Australia, it had become increasingly frustrating that customers would contact us using contact information from our website and ask questions about what we thought was easily accessible information from our website."
Using the Evans Coolant site as a template, Web Solutions created a duplicate site with the same bold look and easy navigation, but featuring content unique to Evans Australasia as well as a rebuilt Where to Buy tool that enables mobile users to search for the nearest retailer from their current location using geolocation, and get directions from Google Maps. "This feature is by far the most exciting for us," said Mallia.
The across-the-world collaboration created some interesting challenges, including after-hours phone calls and emails and a training session to teach Evans Australasia staff how to use the site that took place at 9 p.m. ET. "Considering we are located on the other side of the world, the staff at Web Solutions were always accommodating, going beyond the call of duty," said Mallia.
For more information, visit the new website at www.evanscoolants.com.au.
---