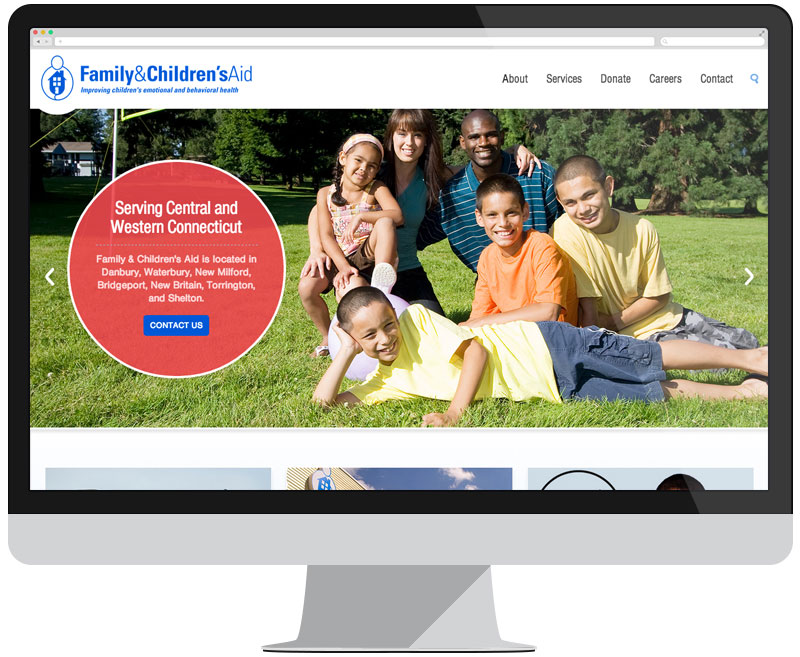 Founded in 1809, Family and Children's Aid (FCA) is a child-focused non-profit organization offering high-quality, innovative mental health care for Connecticut children and their families. To support children and families in crisis, Family and Children's Aid provides outpatient and in-home mental health services, as well as therapeutic group homes.
To publicize their mission and spread awareness of the available services, FCA worked with Web Solutions on a complete website redevelopment. Their main goal was to create an online presence that fit with the energy and positivity of their work and physical location – "It's like Disneyland here."
The new website allows visitors to learn more about FCA's offerings, find upcoming events, download newsletters, and look up terms in their glossary. Those looking to get involved can also find career and volunteer opportunities, make a donation, or contact FCA online.
To learn more about FCA or to make a donation, visit their website at www.fcaweb.org.
---