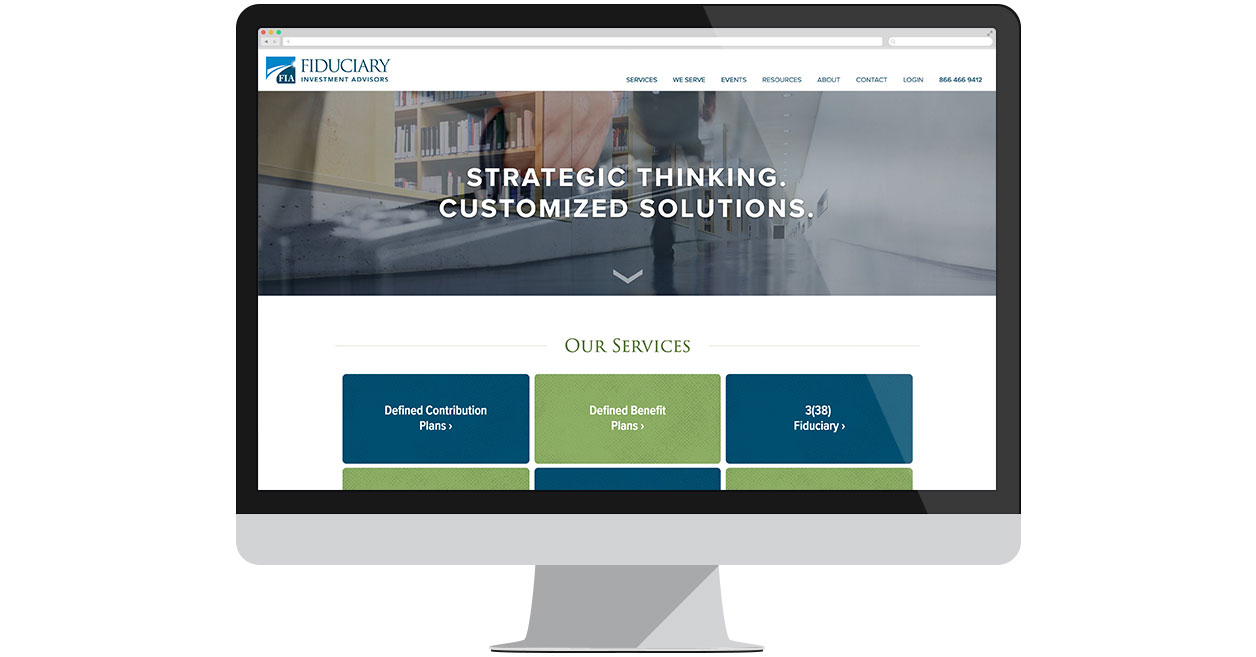 Fiduciary Investment Advisors is an investment consulting firm providing customized investment advisory services to optimize investment outcomes, control costs, and provide critical governance documentation to clients including retirement plan sponsors, institutions, nonprofit organizations, and private clients.
Fiduciary Investment Advisors wanted a new website that was mobile-friendly, more modern and visually engaging, and enabled FIA to showcase its accomplishments, demonstrate its expertise and credibility, and show what it stands for.
Web Solutions built a fully responsive WordPress site that is easier to navigate and update, and has new landing pages for About and Services and new section called FIA Gives Back, which highlights the company's community service.
"Working with the team at Web Solutions on our website redesign project was a pleasure," said Karen Paulson, Managing Partner & Senior Consultant. "They were extremely patient with us as we worked through each stage of the redesign, and were always quick to respond to questions and requests from us. The team really took the time to understand our business, which showed in both the design and content aspects of the new site."
For more information, visit www.fiallc.com.
---