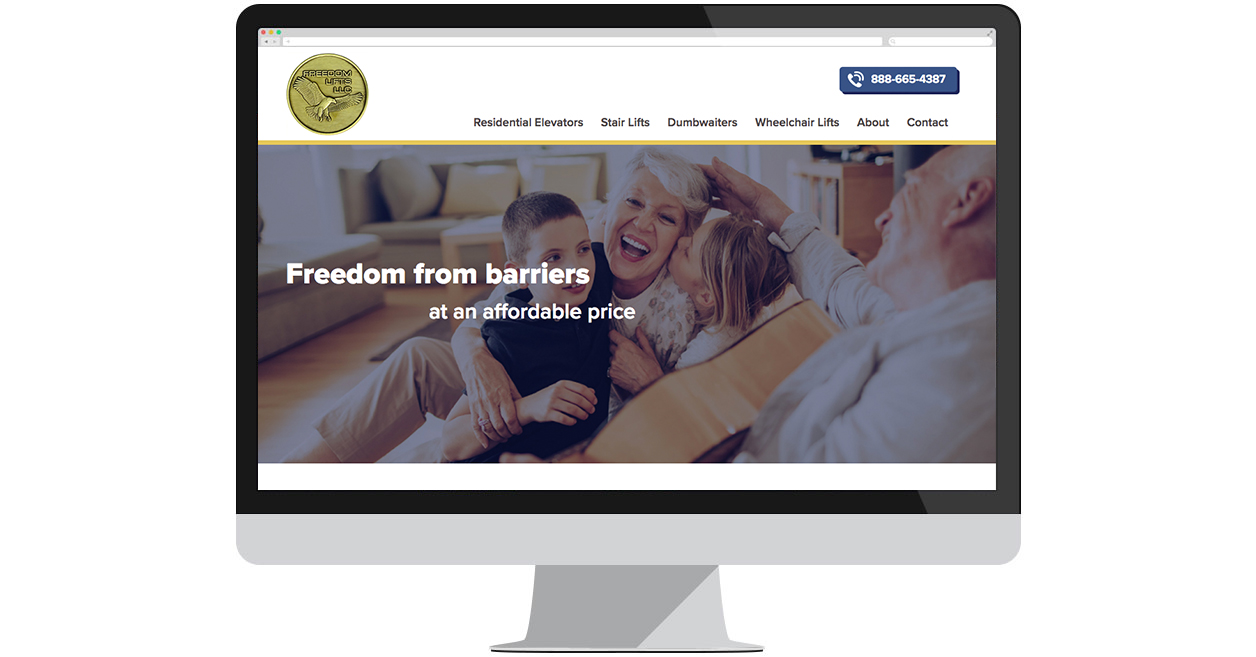 Founded in 2005, Freedom Lifts sells and installs the highest quality, made-in-the-USA stair lifts, home elevators, dumbwaiters, and wheelchair lifts to give those with limited mobility the ability to move freely and safely within their homes.
To showcase its extensive line of residential elevators and other products, Freedom Lifts needed a new website that was easy to manage and edit, to ensure that all product details are up to date.
Web Solutions built a new site in WordPress, featuring a clean, modern look and a simple navigation, allowing site visitors to easily find the mobility solution they need and contact Freedom Lifts for a free in-home evaluation and no-obligation estimate.
For more information, visit the new site at www.freedomliftsonline.com.
---