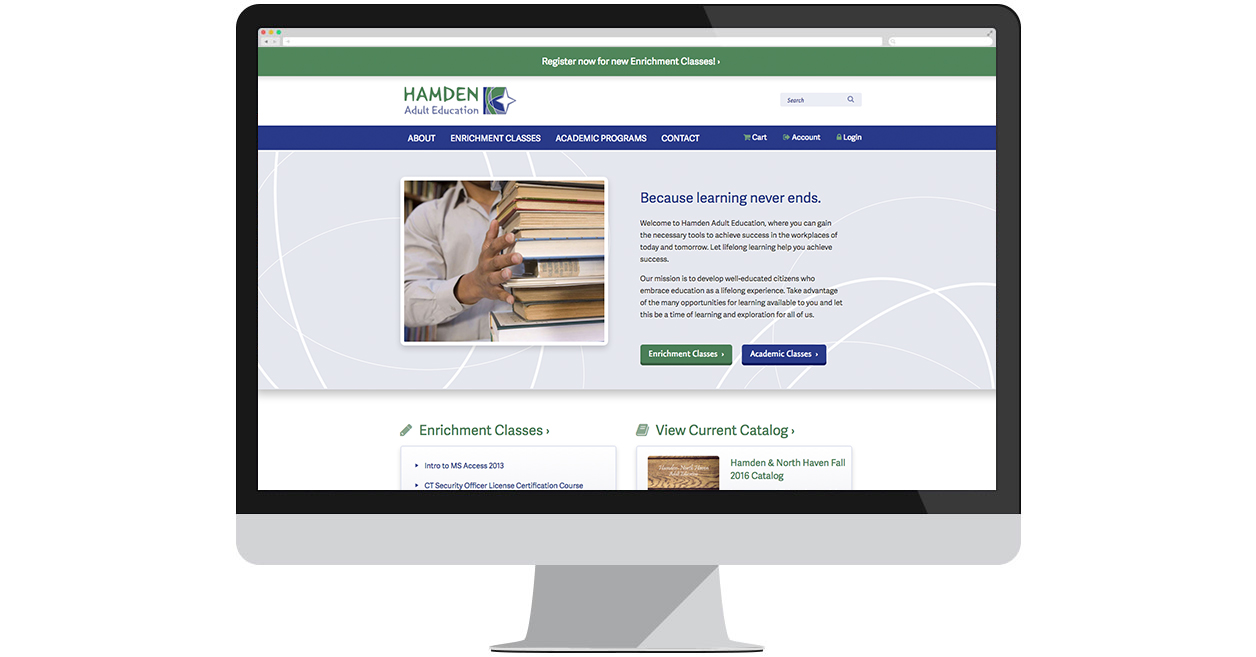 Hamden Adult Education provides a wide range of academic classes for adults and teens, including English as a Second Language, citizenship, basic skills, and high school completion; as well as enrichment classes in everything from creative arts to financial management.
Web Solutions built the new Hamden Adult Education website in v3 of its Web Solutions Enrichment platform, featuring a new design and updated technology.
To learn more about Hamden Adult Education, visit the new website at www.hamdenadulted.com.
---