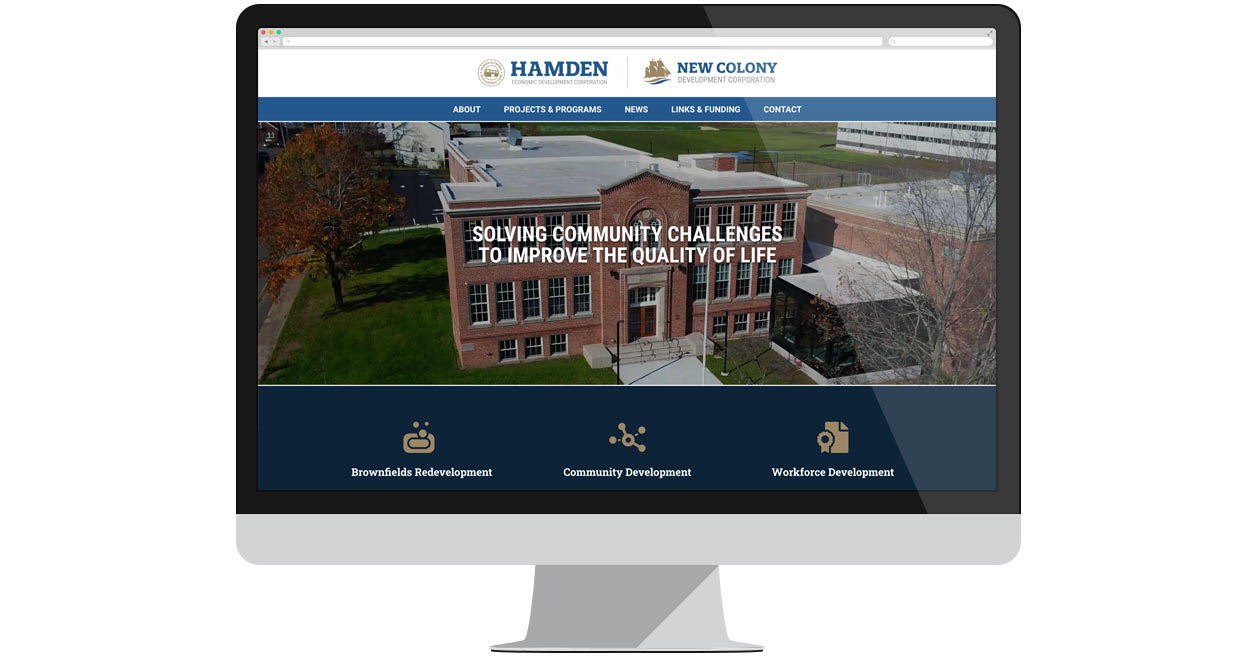 The Hamden Economic Development Corporation and the New Colony Development Corporation are nonprofit development corporations that serve as advocates for business in communities throughout Connecticut, with a focus on redevelopment of contaminated or underperforming properties.
Web Solutions built a new website for the town of Hamden in the fall of 2020, and used the framework of that website to develop the new Hamden Economic Development website.
"The goal of having the site is to share the good works of both of our development corporations, and to bring attention to the issue of brownfields in Connecticut and in America," said Dale Kroop, Executive Director. "In a time of need for economic justice, we think it is important to raise awareness about how land and buildings became contaminated throughout history, primarily in poor neighborhoods, and how to solve the inherent challenges of bringing them back to life."
The new website, built in Web Solutions CMS v4, features separate sections for brownfields development, community development, and workforce development, plus information and photos for completed, current, and future projects. "We really like how projects are shown in stages through photographs, to show the progress in real time," said Kroop.
"We have worked with Web Solutions for over 10 years, designing at least five different sites, several of them with different missions," said Kroop. "We found Web Solutions easy to work with and flexible to our needs. The work is excellent and consistently receives a lot of positive feedback."
For more information, visit https://www.hamdeneconomicdevelopment.org.
---