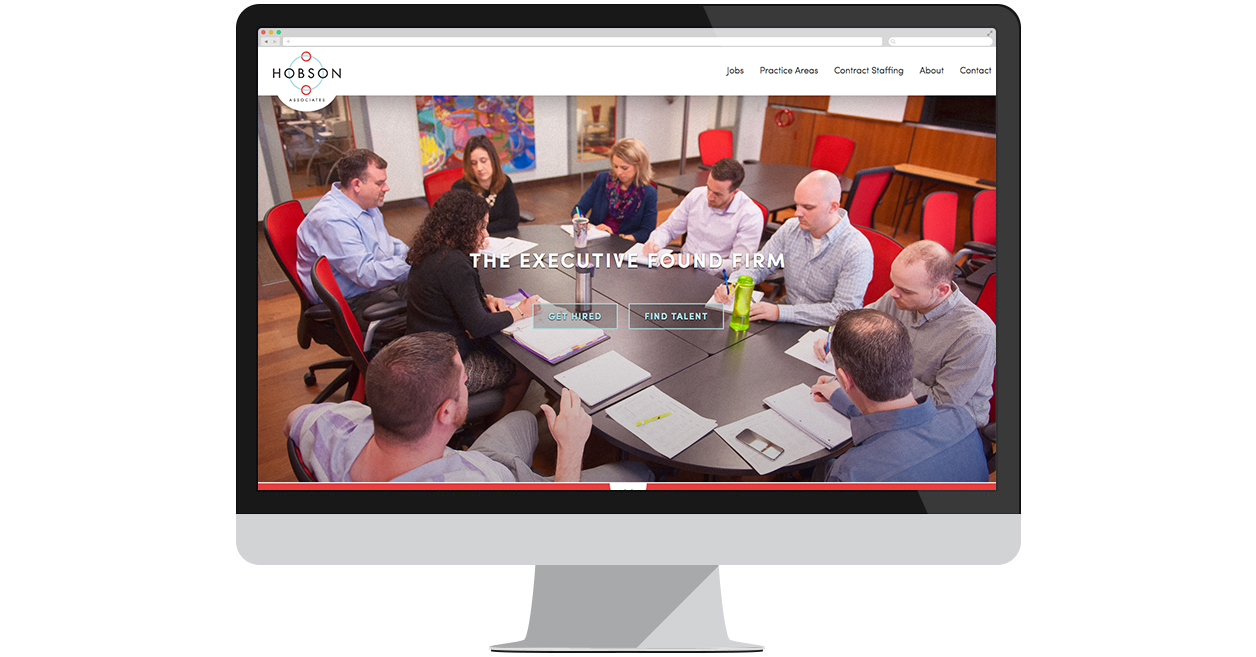 As one of the premier executive search firms in the country, Hobson Associates understands the importance of first impressions.
So when it came time to replace their existing site, which was outdated in look, feel, and functionality, Hobson wanted a site that was fresh, colorful, modern, and user-friendly—some of the same attributes that have made Hobson Associates itself so successful. It also needed to be mobile-friendly and responsive, offer a robust job search function, be optimized for SEO, and integrate with social media.
Before starting on the design of the new site, Web Solutions' art director visited the Hobson Associates office and found all the inspiration she needed. From the bright, light-filled office space to the amazing artwork on the walls, the Hobson office space was a major influence on the design of the site, creating a true representation of who they are as a company.
The new site, built in Web Solutions' proprietary Content Management System v4, features comprehensive, fun profiles of Hobson's 25 recruiters and information on the six practice areas in which they specialize—technology, life sciences, industrial/manufacturing, insurance, renewable energy, and contract staffing.
The new job search feature is integrated with Hobson's back-office recruiting management tool—Bullhorn—so the website shows the most up-to-date listings and automatically notifies the appropriate recruiter when someone has submitted an application.
"It has been great working with the Web Solutions team to get our new website launched," said Danny Cahill, president and managing partner of Hobson Associates. "We wanted to create a modern, user-friendly, and most importantly, a responsive website that represented the Hobson brand. They listened to all of our needs and executed them better than we expected. We are very pleased with the final result. We constantly get compliments on the new website."
For more information, visit the new site at www.hobsonassoc.com.
---