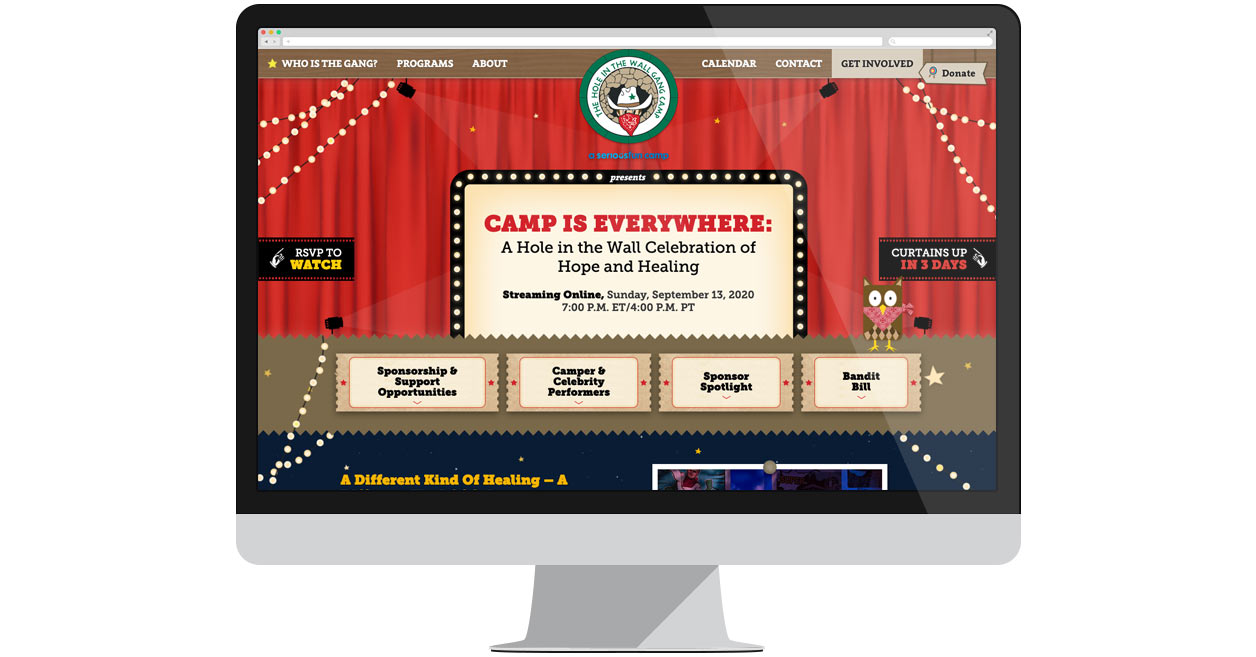 Every year, The Hole in the Wall Gang Camp, which provides year-round programming to children with serious illnesses and their families, hosts a gala featuring dinner, a variety show with campers performing musical numbers, families sharing inspirational stories, and celebrity friends joining them center stage.
This year's gala was canceled due to the coronavirus pandemic, but in its place The Hole in the Wall Gang Camp is holding a virtual Fandango Benefit Gala on Sunday, September 13 at 7 p.m., a broadcast experience streamed online via the Camp's website, YouTube and Facebook pages.
To showcase and promote the event, Web Solutions built a landing page with information about the event, including how to view and participate, sponsorship and support opportunities, camper and celebrity performances, and more. The site features a fun design in keeping with The Hole in the Wall Gang Camp brand, including several animations and the ability to RSVP for the event to receive more information and reminders.
For more information, visit https://www.holeinthewallgang.org/
---