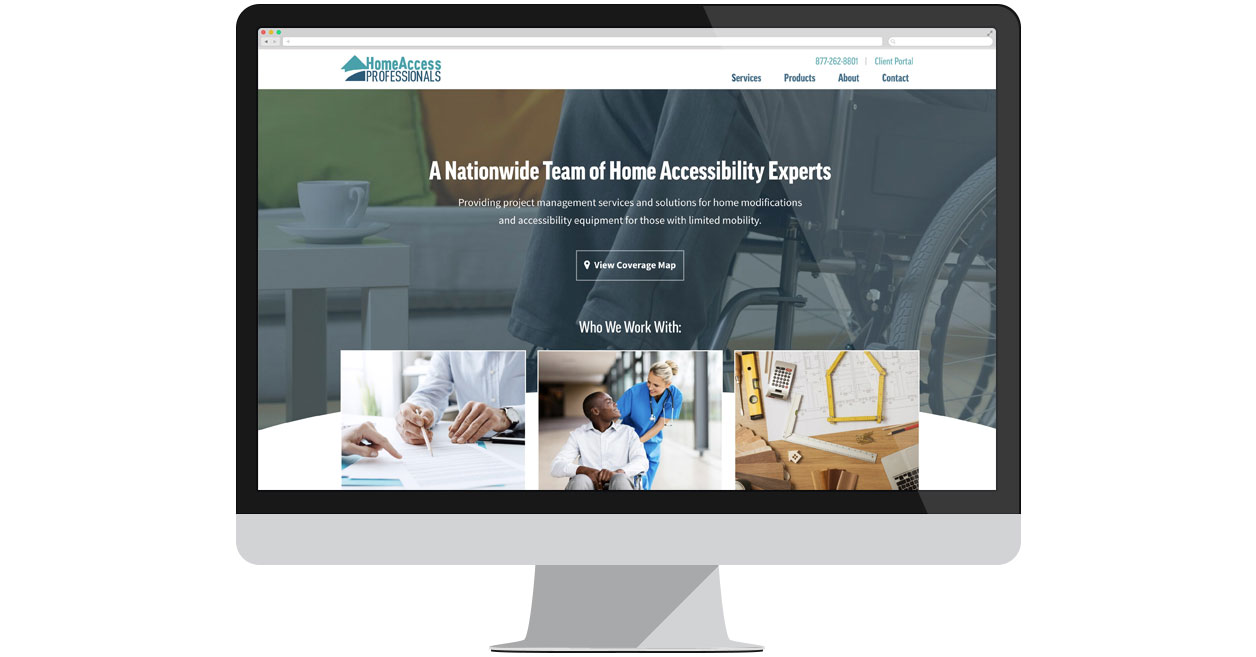 If you or a loved one has limited mobility and needs to make modifications to a home to make it more accessible, Home Access Professionals can help.
Home Access Professionals is a nationwide team of home accessibility experts that acts as a one-stop shop for all home access products and home modification, finding cost-effective solutions that enable those with limited mobility to remain safe and independent in their own homes.
In addition to doing home evaluations and finding equipment and service providers for home modifications, Home Access Professionals works with health insurance companies, healthcare professionals, Medicare, and Medicaid on behalf of their clients.
Web Solutions built a new WordPress website to showcase the services Home Access Professionals provides, including information on Home Access Professionals' certified providers, the services they offer, and a coverage map. Web Solutions also updated the logo and brand colors.
According to Frank P. Biondello Jr., CEO of Home Access Professionals, the new site is fulfilling the goal of communicating the value that HAPs provides to its targeted customers. "The site flows well, from a general orientation to more specific details by type of customer," Biondello said. "Web Solutions was a great team to work with."
For more information, visit www.homeaccessprofessionals.com.
---