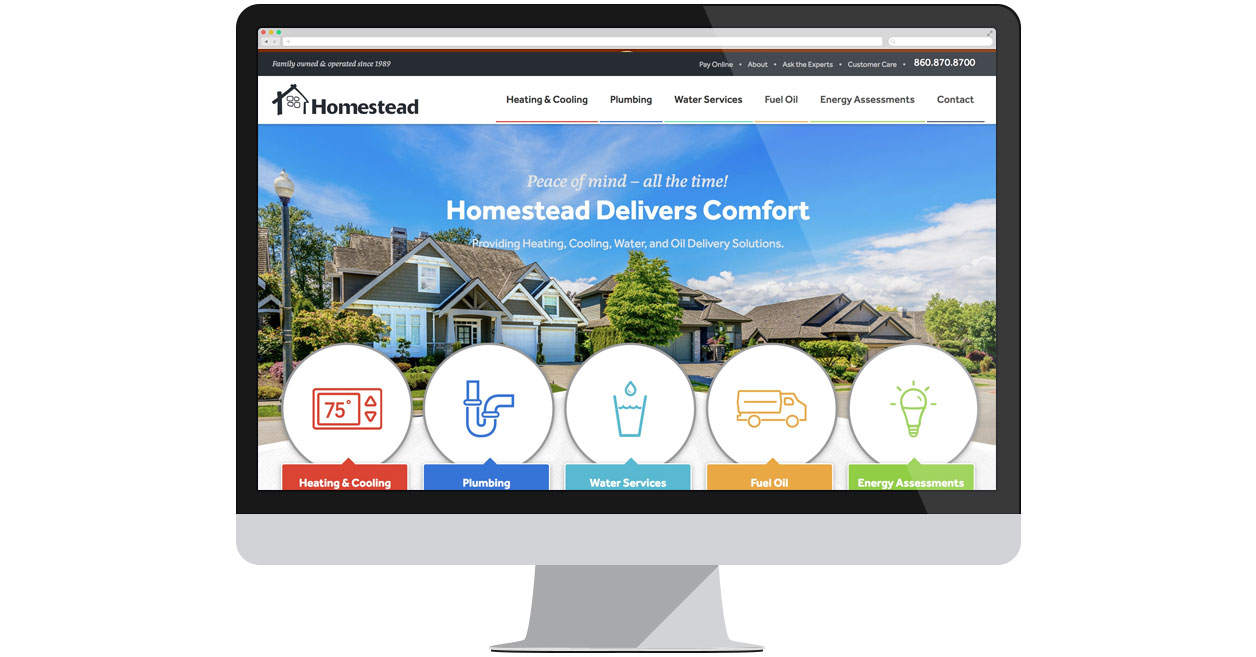 Homestead is a family-owned and operated business offering plumbing, heating, cooling, energy, and water needs to homes and businesses in Tolland, Hartford, and Windham counties.
Homestead's existing website was fixed-width and difficult to navigate, with a cluttered, outdated design.
To better showcase all the services the company provides, Homestead wanted a new, modern site that listed its main services as top menu items, rather than hiding them all under a general Services menu item.
The new website, built in Web Solutions Content Management System v4, not only makes the services more visible and the site easier to navigate, it offers color-coded icons and sections for heating and cooling, plumbing, water services, fuel oil, and energy assessments.
"The purpose for launching the new website was to show a cleaner, easier to navigate site that featured all the services offered and engaged the customer enough so that they reach out to us to become a customer." said Andrew Luginbuhl, sales manager at Homestead. "Web Solutions was able to accomplish this in a short amount of time and was responsive to all the questions and needs of the company."
For more information, visit www.homesteadcomfort.com.
---