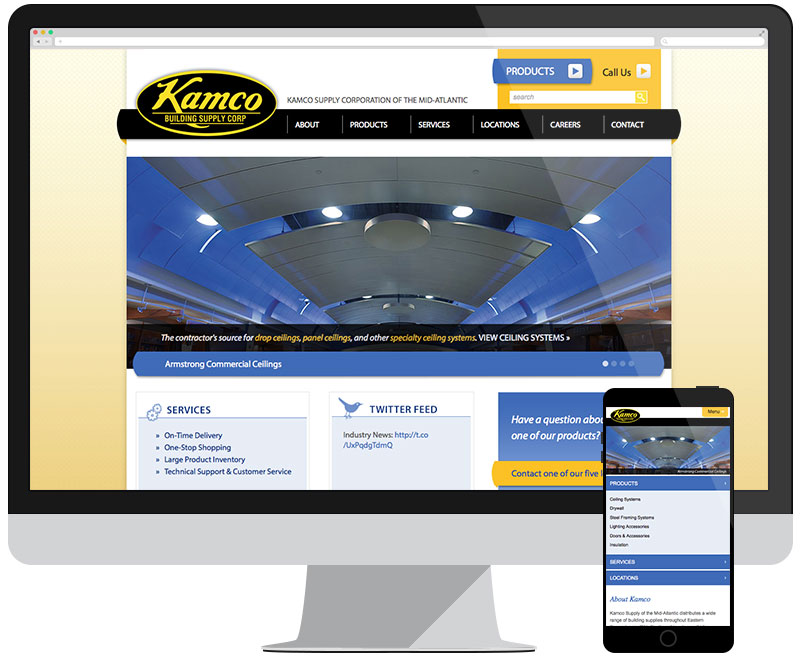 Kamco Supply Corporation of the Mid-Atlantic distributes a wide range of building materials throughout Eastern Pennsylvania, Southern New Jersey, Maryland, Virginia, and Washington D.C. Kamco Supply is a one-stop shopping source for contractors, corporations, government agencies, and do-it-yourselfers.
Kamco Supply recently worked with Web Solutions to upgrade their web presence. The newly designed website, which launched last month, offers an in-depth product catalog that helps users learn more about the product and find retailers. Through the site's new FAQ module, visitors can also submit a question to be answered by Kamco professionals.
"The new product catalog allows repeat and potential customers the ability to easily search and view products as well as find where to purchase them," noted Mike Dougherty of Kamco Mid-Atlantic. "We are extremely happy with the new website."
To learn more about Kamco Supply Mid-Atlantic, visit their new website at www.kamcosupply.com!
---