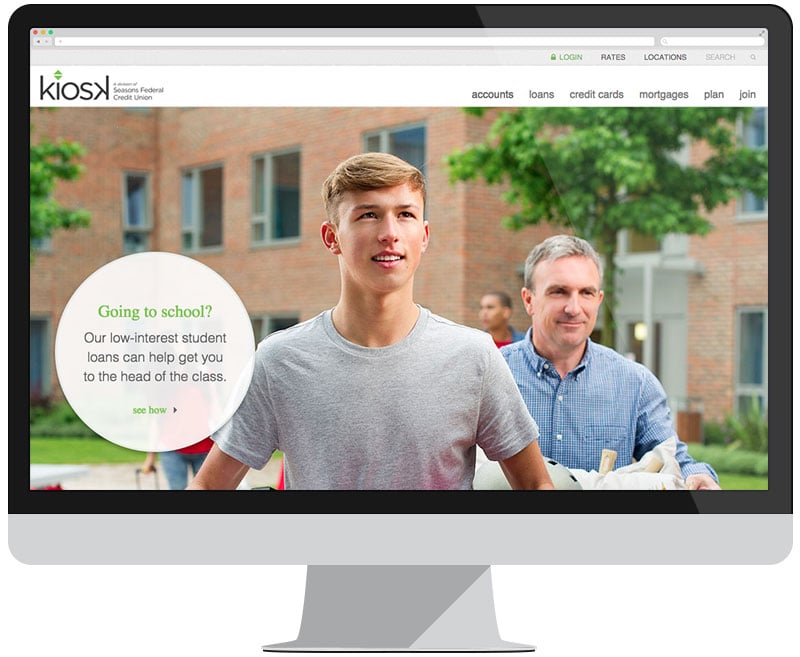 Seasons Federal Credit Union was eager to launch a division that provided information and resources to the younger generation of Connecticut. As big banking moves out of style, KIOSK aims to provide modern banking services to Generation Y, including savings accounts, mortgages, loans, debit and credit cards, and financial guidance.
The new website has a simple, clean, and fun design, making it easy for users to search for information and options needed for their financial circumstances. With a full mobile site, it also makes for a great user experience on all devices and tablets.
To learn more about KIOSK and the services they provide, visit their website at www.kioskcu.org.
---