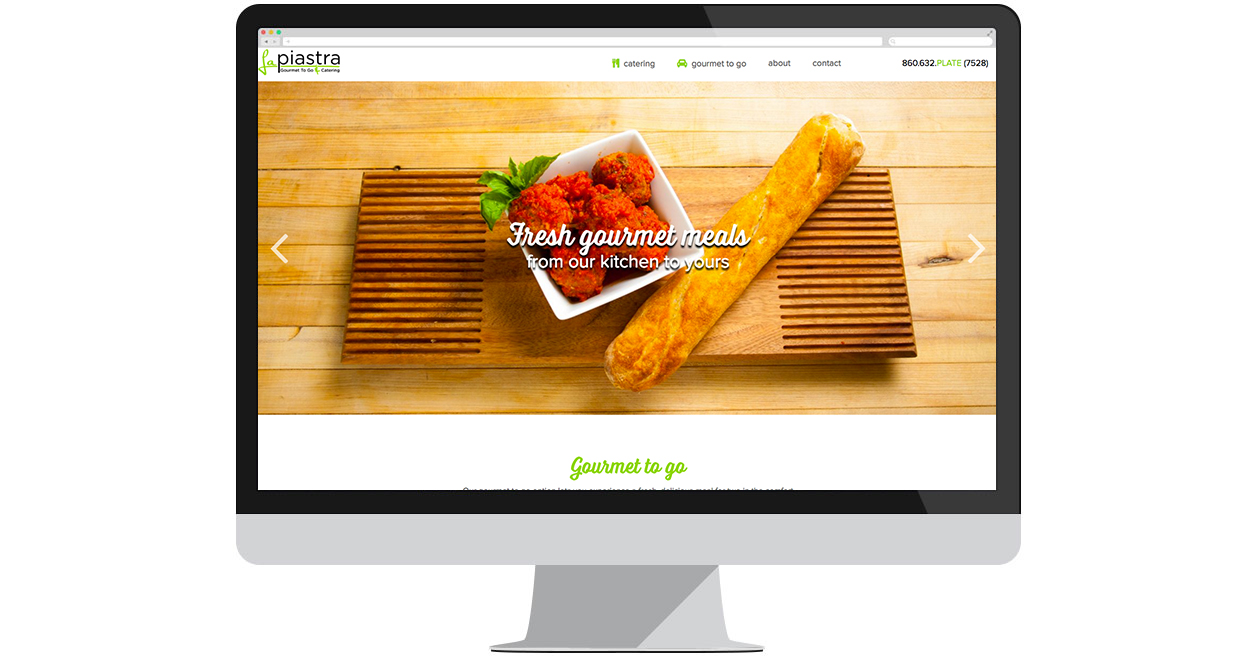 La Piastra was born in 2004 as a part-time catering service when the owner, Lauren Siegel, realized she could turn her passion for cooking into a career. Seeing a need to provide fresh, quality meals to go, in 2006 she created and distributed a La Piastra line of products through a supermarket, and in 2008 opened a retail location in Cromwell.
In addition to catering for any occasion, La Piastra offers a unique "dining in" experience, providing hundreds of different prepared entrees and sides, soups, sauces and salads created by Siegel and her team of chefs. You simply stop in, pick up your selections, heat at home and enjoy.
Because Siegel herself is sensitive to wheat, La Piastra offers a gluten-free menu and all ingredients are clearly listed on the labels, so customers can feel safe when "dining out."
La Piastra was looking for a new website to support and promote its growing business. "The first priority was to make it mobile-friendly, which would allow continuity for the roll-out of our new mobile online ordering feature," Siegel said. The second aspect of the update was to support La Piastra's overall marketing, SEO and branding strategy in preparation for the opening of their new location in Rocky Hill.
Web Solutions built a new WordPress site, using custom photography provided by La Piastra and featuring a clear menu structure to make all of La Piastra's services easier to find.
Siegel chose Web Solutions after researching five companies. "I was most impressed by my account manager's attention to detail. She provided a detailed agenda of our first intake meeting and followed up on every detail."
For more information, visit the new site at www.lapiastra.com.
---