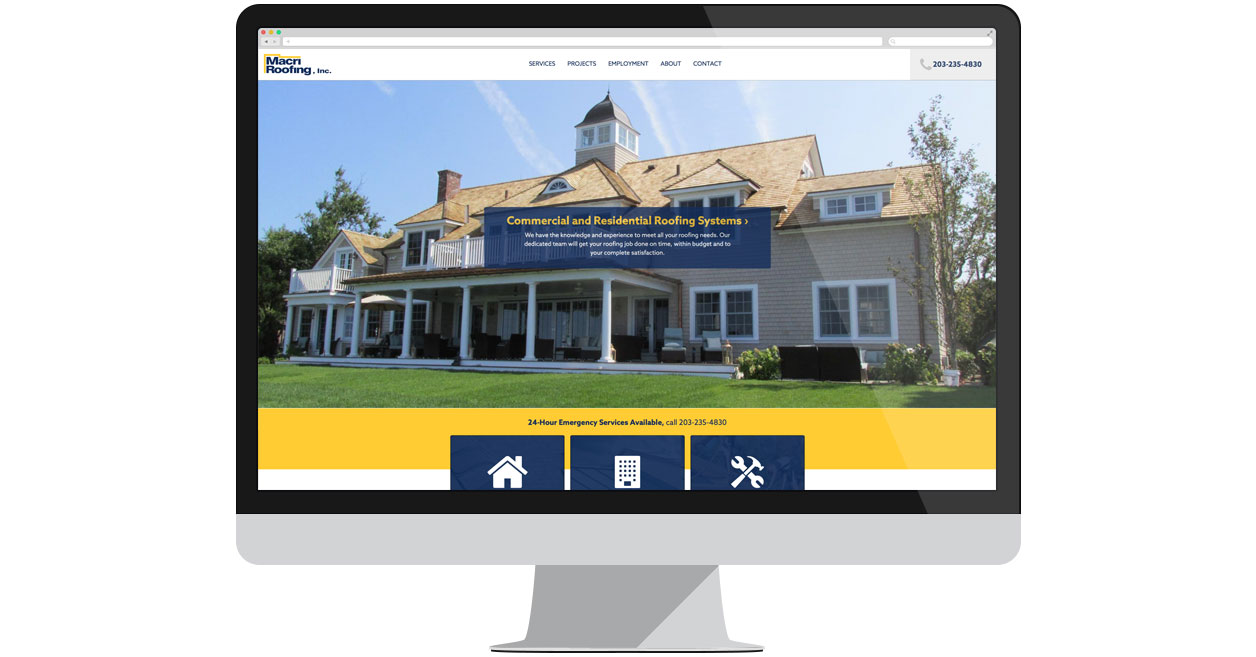 Macri Roofing, Inc. is a full-service roofing company based in Meriden, CT, with 59 years of experience serving the industrial/commercial and residential roofing industries.
When Macri Roofing decided to upgrade their old website, which was built in v2 of the Web Solutions Content Management System, Web Solutions built a fresh new site on the WordPress platform using the Web Solutions Penguin theme, offering a clean, easy to navigate design.
For more information about Macri Roofing, visit the new website at www.macriroofing.com.
---