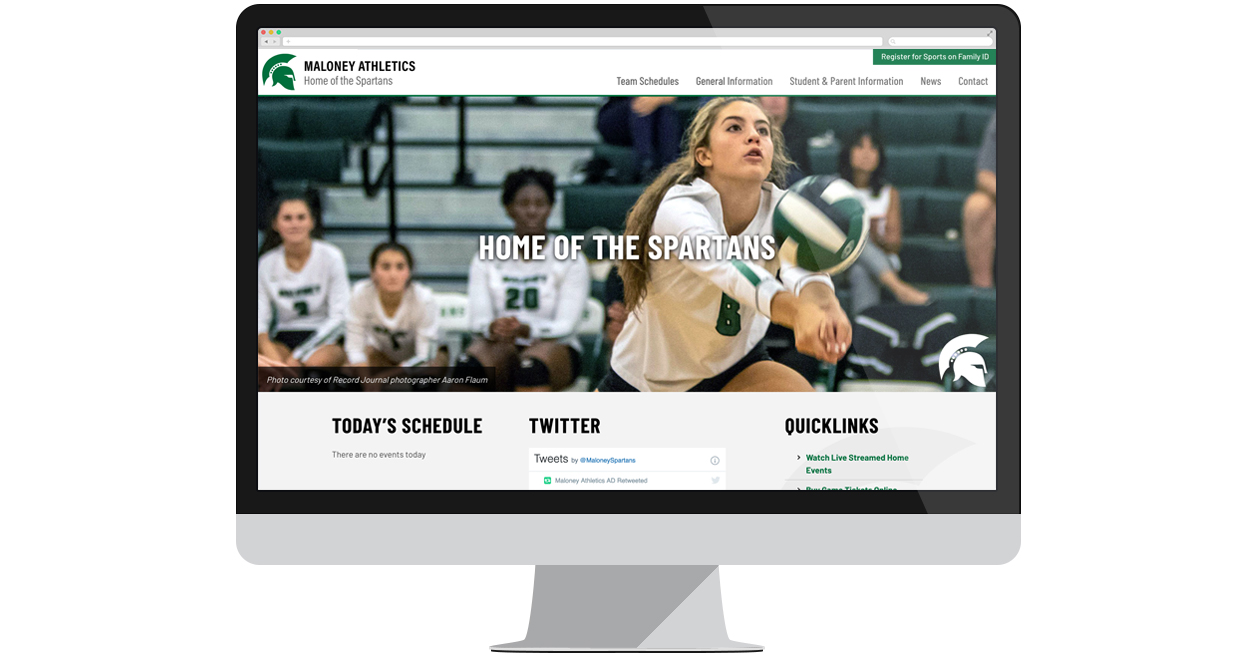 Francis T. Maloney High School in Meriden, Connecticut has a new website for its athletics programs.
The existing Maloney Athletics site was outdated and difficult to update. Web Solutions built a new website on its Content Management System v4 platform, with a design matching the Maloney High School Department of Music & Theatre website, which was built by Web Solutions in 2019.
Each sport now has its own landing page, so parents, students, and coaches can easily find what they're looking for. The new website is mobile-friendly, and offers an easy way for parents and student-athletes to access schedules, news, important information, and recorded athletic events. The site also offers online ticket purchasing and important information on college sports, including recruiting and NCAA eligibility.
For more information, visit https://www.maloneyathletics.com.
---