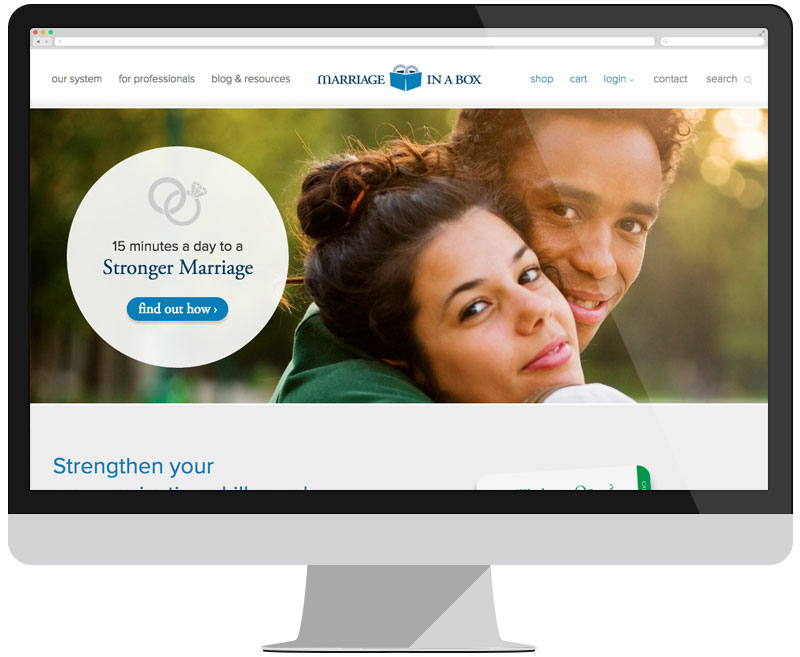 The Marriage In A Box (MIAB) system was designed by licensed Marriage and Family therapist Maria Sappe to provide couples and therapists access to tools that allow them to address and work through common relationship issues.
The MIAB system was originally developed in a hands-on format with over 350 cards that highlight common relationship problems and offer insight on how to manage them and grow as individuals and couples. MIAB started working with Web Solutions to bring the concept online. Now, couples can take advantage of the interactive and responsive website that was designed to keep couples engaged in tracking their progress and improving their relationships.
"The website is easy to navigate and is mobile responsive, making it convenient to use in today's fast paced life," noted Maria Sappe, creator of MIAB. "Couples can login online and examine issues, set goals, track progress, and reinforce their successes – resulting in an improved relationship."
"We are also offering a free trial to all new users, so they can experience the dynamic and individually tailored platform that Web Solutions developed."
To learn more about The Marriage In A Box system or to sign up for a free trial, visit the website at www.marriageinabox.com.
---