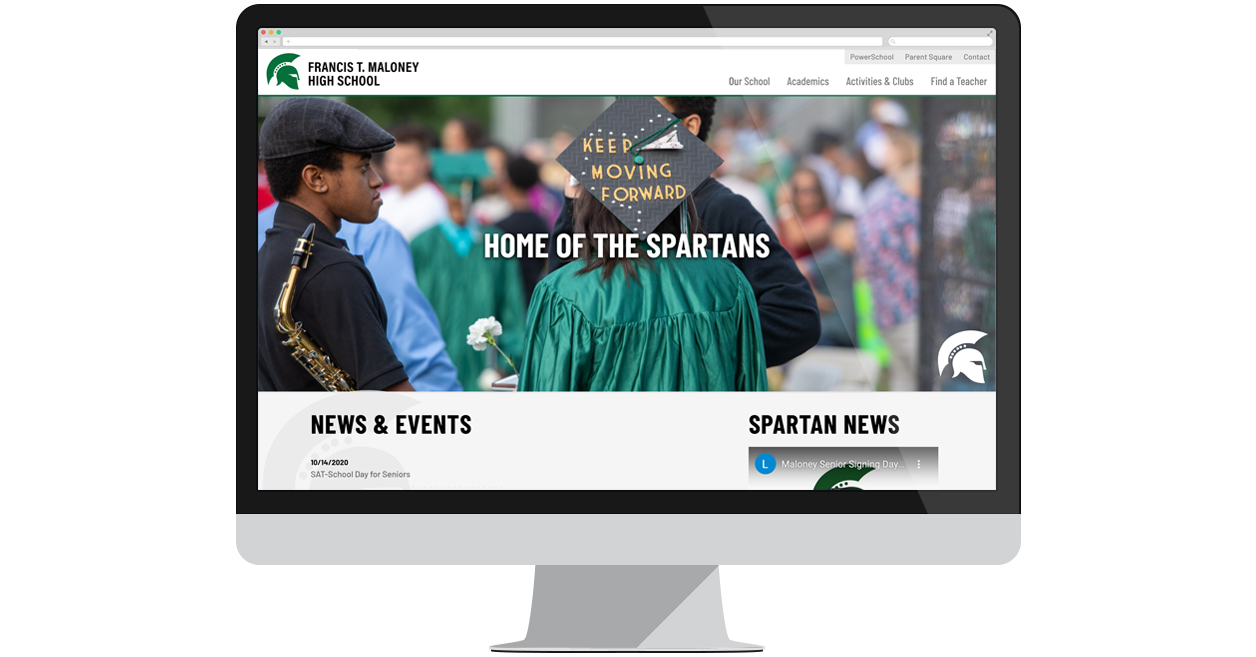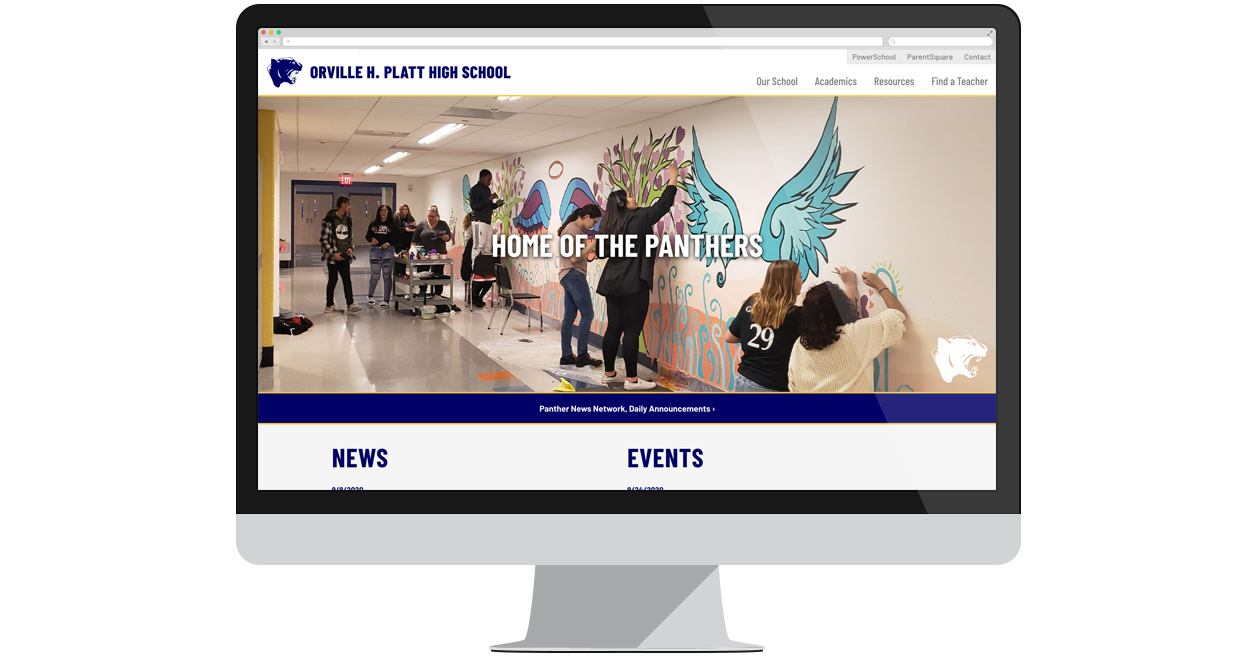 Meriden's two public high schools, Maloney High School and Platt High School, both have new online looks. Both schools launched new websites developed by Meriden-based web design and digital marketing firm Web Solutions.
Both schools already had websites, but each wanted a new, mobile-friendly site with updated content and the ability to reach students, parents, and the community with videos, news, and important announcements.
Web Solutions built new sites for both schools with large, engaging images of the school and high school community, a place for announcements, information on academics, athletics, and clubs, and a Find a Teacher megamenu that displays all the teachers at the school in one box, with the ability to click through to contact that teacher by form submission, email, or direct phone extension.
For more information, visit https://www.maloneyhs.com and https://www.platths.com.
---