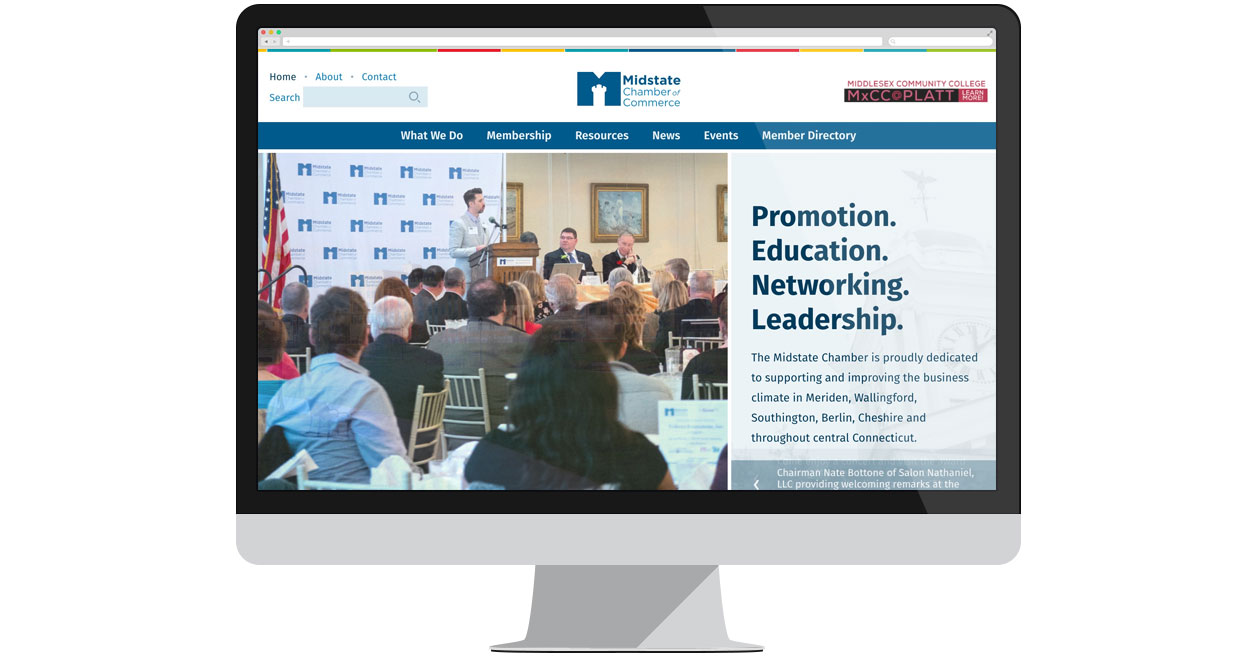 The Midstate Chamber of Commerce, which supports and promotes member businesses in central Connecticut, had an older Web Solutions site and wanted to upgrade to a mobile-friendly site with a more modern look using the current v4 of the Web Solutions Content Management System.
The new site has a bold and colorful design, with a hero image that changes on refresh. The home page features six editable regions that the Midstate Chamber of Commerce can use to highlight announcements or other important information for members and the community.
The Midstate Chamber of Commerce sells sponsor ads, and the new site has updated how ads can appear.
For more information, visit the website at www.midstatechamber.com.
---