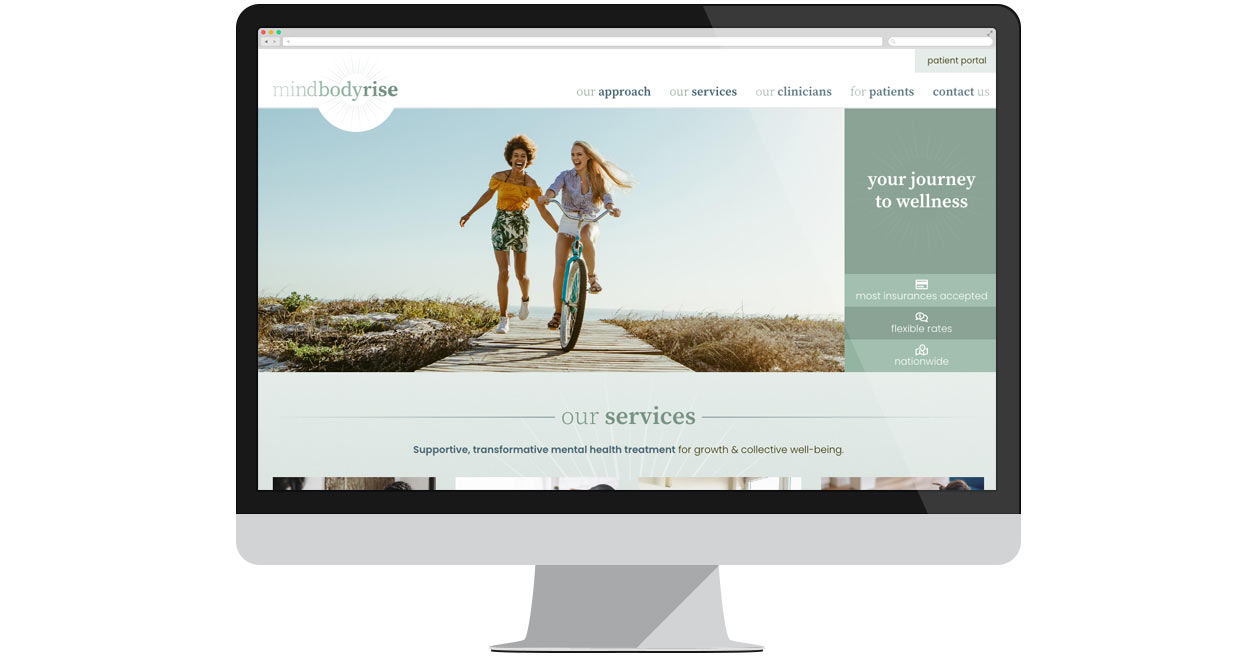 Mind Body Rise is a Connecticut-based behavioral health practice supporting adults, adolescents and children through proven psychotherapeutic treatments and a holistic approach to mental health care.
As a new company, Mind Body Rise was looking for a website that was simple, straightforward, and easy to navigate, with a design that was calming and comforting.
"Mind Body Rise decided to open our doors during what some might call a 'mental health crisis'," said owner Cassidy Donovan. "We continue to see an increased need for reputable and affordable mental health treatment as we make our way through the continuation of this pandemic. We wanted a simple, clear and efficient site to communicate our holistic approach to mental health treatment."
Web Solutions built a WordPress site with a soothing design aesthetic that fulfilled Mind Body Rise's number one goal: giving potential patients the ability to review its approach and mission and easily connect with Mind Body Rise to start treatment.
"We love how the site communicates our inclusive and welcoming atmosphere and the ease of use it offers those who are searching for the right mental health group or provider," said Donovan.
"Our overall experience working with the Web Solutions team was incredible. We appreciated the time our account manager took to understand our brand, our goals and of course those who we want our services to reach most. Throughout the process, if we requested advice, guidance or expertise in areas that we felt lost, suggestions and ideas were available to us instantaneously. They were aware that we wanted to launch our online presence fast without sacrificing quality and we can wholeheartedly say that was achieved."
For more information, visit https://www.mindbody-rise.com.
---